Magnolia Manor
Introduction
Located in Cairo, Illinois, Magnolia Manor is a historic mansion dating back to the post Civil War period. It was built between 1869-1872 by mill merchant Charles A. Gallagher, who became very wealthy selling flour to the federal government during the war. He also sold his flour oversees including to Queen Victoria by way of her agent based in New York City. Gallagher also befriended Ulysses S. Grant, who was commander of 20,000 troops in Cairo between September 1861-February 1862. The house features many of its original furnishings. Another interesting fact about the house is that it has double walls with ten inches in between them to insulate the house and keep the dampness at bay. The mansion was listed on the National Register of Historic Places in 1969 and is now a museum operated by the Cairo Historical Association.
Images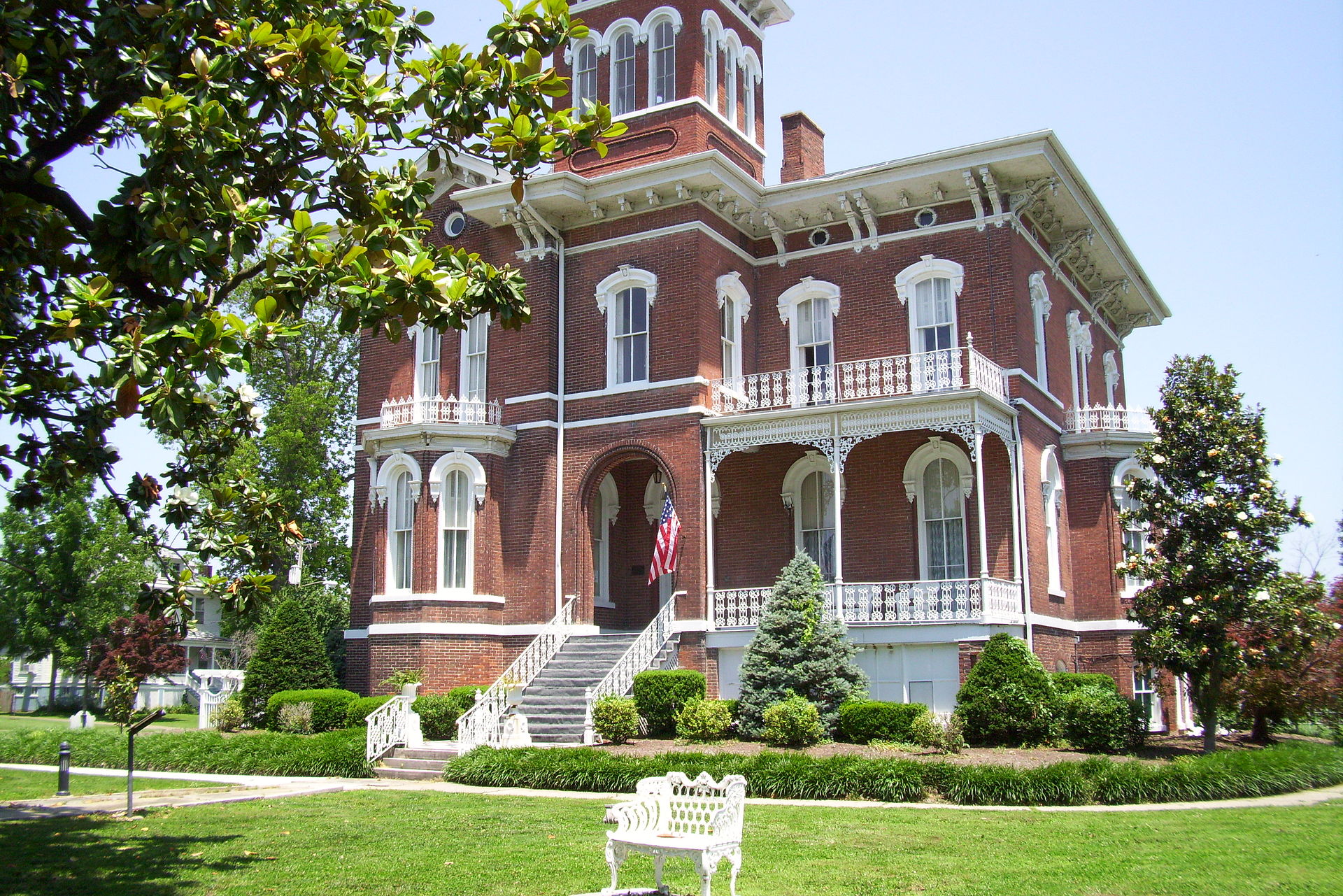 Backstory and Context
Cairo was a bustling down during the years after the war and the mansion was one of the most prominent places in town. After Ulysses S. Grant served his two terms as president, Gallagher hosted a lavish party in his honor. Three owners lived in the mansion after Gallagher. In 1952, the last owner sold it to the Cairo Historical Association which then proceeded to renovate it.
Sources
Glen Eicher. "Magnolia Manor," National Register of Historic Places. 12-17-69. Heather Collier. "Cairo's Magnolia Manor provides glimpse of the past, luxurious living," Southeast Missourian. 1-6-14. http://www.angelfire.com/il3/SouthernIllinois/AlexanderCounty/Historical/MagnoliaManor.html. Retrieved 8-20-15.
Additional Information