St Patrick's Cemetery
Introduction
St Patrick's Cemetery is located on land that was originally sold by Thomas Hennessey to the Bishop of St Paul in February of 1881. The cemetery expanded later that year, with additional land being acquired from the Thomas Murphy estate. The original log church was dubbed "St Patrick's," a name that reflected the Irish ancestry of many of the area's settlers. That log church was later destroyed by fire and not rebuilt. The majority of the early tombstones are situated around a large Maple tree in the center of the cemetery.
Images
The cemetery is centered around a tree known as the Annie Donahue Maple.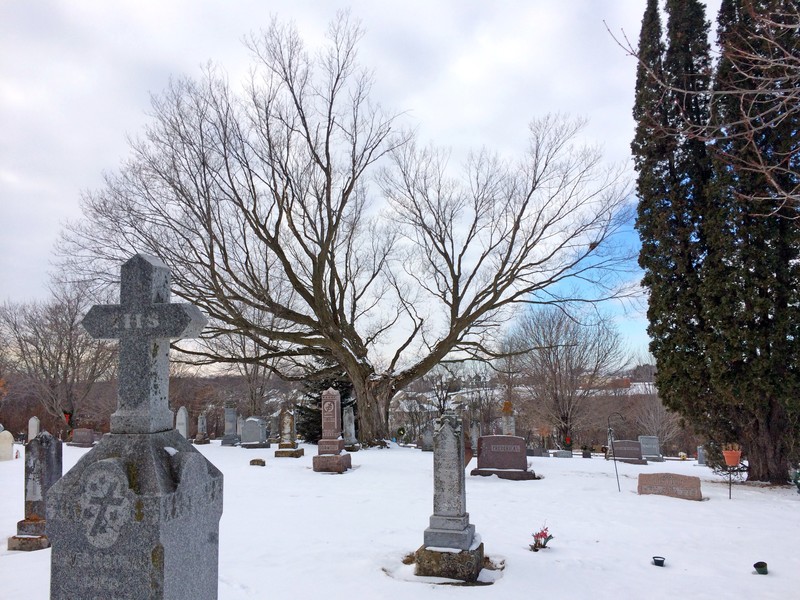 Hennessey Hill School House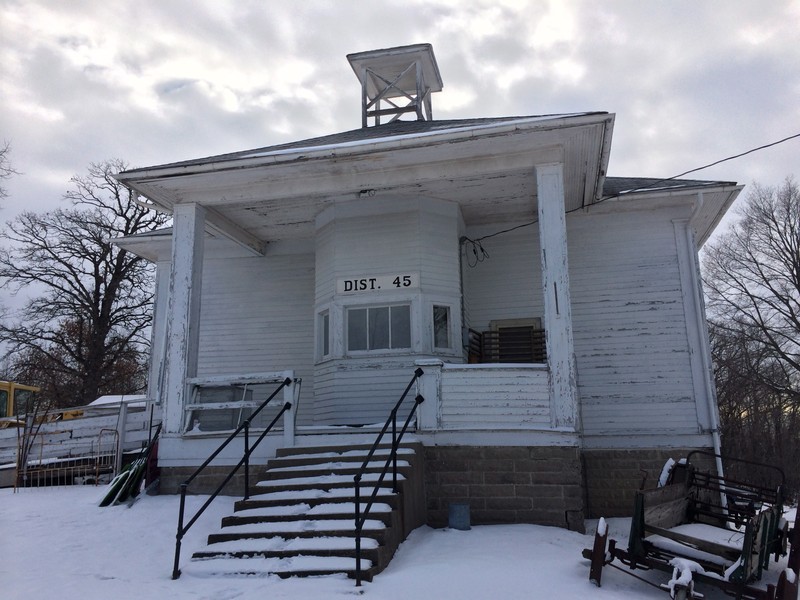 Backstory and Context
The tree in the center of the cemetery has an interesting history. In 1873, the Donahue family experienced the tragic loss of their infant daughter Annie Donahue. Though they could not originally afford a stone to mark the site, they planted a Maple tree. As the tree grew it became the centerpiece of the cemetery and was celebrated locally for its gorgeous fall color. Eventually, a marker was placed at the base of the tree to commemorate Annie, which today has been partially consumed by the roots of the tree that was planted in her memory. The tree lost a major limb in 2011 or 12, but still is a beautiful centerpiece to the cemetery.

A one-room schoolhouse named Hennessey Hill was built near the creek west of the cemetery. It was later replaced by a frame building that sat atop a hill above the cemetery where it remains to this day. Eventually the school house closed in the 1950s as the remainder of the one room school houses in Maple Grove also closed their doors. The first burial in the cemetery was in 1875. Many of the earliest tombstones bear names that locals may find familiar as today's lakes, streets, and parks bear the names of many of the early settlers.




Sources
Johnson, Eric. "One Room schoolhouses Showcase Maple Grove's History." Maple Grove Magazine. August 24, 2014. http://maplegrovemag.com/one-room-schoolhouses-showcase-maple-grove%E2%80%99s-history.

Smith, Riley. "Maple Grove's Oldest Trees Watch Over Generations." September 2015. http://maplegrovemag.com/maple-grove%E2%80%99s-oldest-trees-watch-over-generations.