Jubilee Hall, Fisk University
Introduction
Fisk University was founded in 1866 by the American Missionary Association to provide a liberal arts education for African Americans after the Civil War. It was one of the first such schools established after the war. Completed in 1876, this building, Jubilee Hall, is the oldest structure on campus. Designed by Stephen D. Hatch, it is an excellent example of Victorian Gothic architecture and is the oldest building on campus. Notably, it is also the oldest remaining building constructed for the higher education of African Americans in the country. Jubilee Hall is listed on the National Register of Historic Places and is a National Historic Landmark. Today the building serves as a dormitory. It is named after a student vocal chorus called the Jubilee Singers, who toured the United States and Europe to help raise funds for the university and the building's construction. The interior features a floor to ceiling mural of the singers commissioned in 1873 by Queen Victoria, who was impressed by their performance. The group continues to perform today.
Images
Jubilee Hall was built in 1876 thanks in large part to the efforts of the Jubilee Singers who helped raise funds for its construction. It is the oldest building on campus.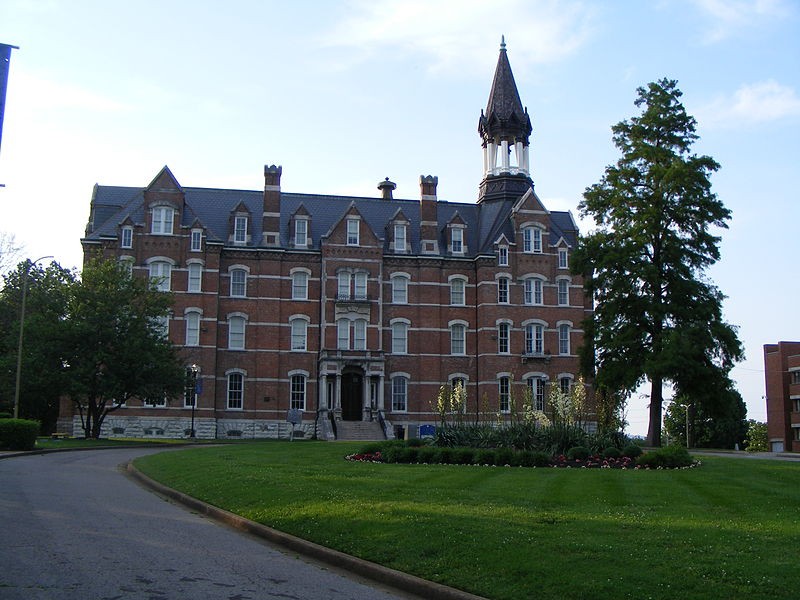 Backstory and Context
The Jubilee Singers consisted of seven women and four men. Initially, reaction to them ranged from curiosity to hostility, especially since they were not a minstrel group. Gradually, they began to win over their audiences, who were primarily white. In 1872, they performed at the World Peace Festival in Boston and President Ulysses S. Grant invited them to the White House that same year. They toured Europe the following year. The group's manager and university treasurer and music professor, gave the group its name—after a reference to the book of Leviticus in the Bible—to encourage the exhausted group to keep going.
Sources
"Our History." Fisk Jubilee Singers. Accessed December 8, 2012. http://www.fiskjubileesingers.org/our_history.html.

Senkevitch, Anatole. "Fisk University, Jubilee Hall." National Register of Historic Places Nomination Form. December 9, 1971. https://npgallery.nps.gov/GetAsset/42e6db44-6f35-4fca-a647-ae7498fbaba5.

Photo: EVula, via Wikimedia Commons
https://en.wikipedia.org/wiki/Jubilee_Hall_(Fisk_University)#/media/File:WTN_EVula_184.jpg