Dennison Railroad Depot Museum
Introduction
Located in the village of Dennison, Ohio, the Dennison Railroad Depot Museum is a testament to the railroads that allowed Dennison to flourish. Dating back to 1864, the Railroad Depot in Dennison was a crucial water stop for the railroad on the path to Columbus, Ohio and Pittsburgh, Pennsylvania. Eventually, the Railroad Depot was phased out of use, but recently is has been restored and converted into a museum, a restaurant, and a gift shop, all working to provide visitors with a feeling of what Dennison was and is.
Images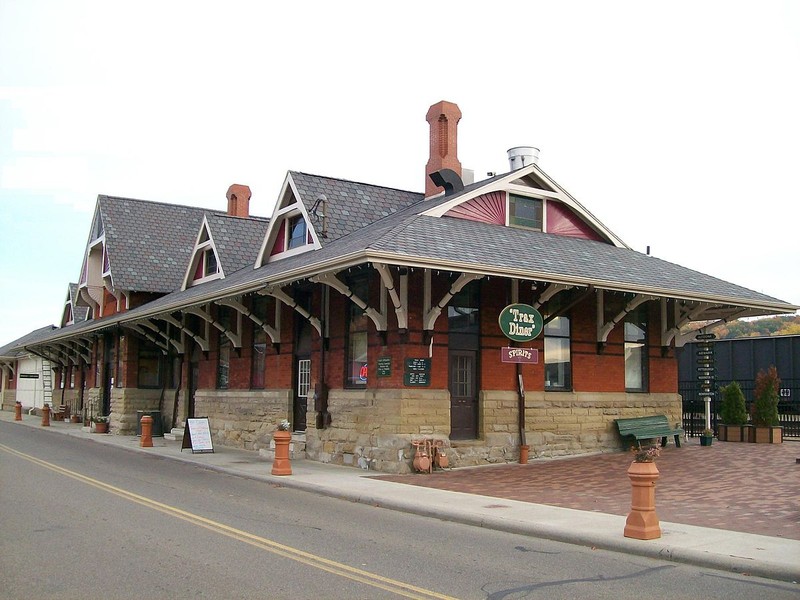 Backstory and Context
In the mid-1800s, the village of Dennison, Ohio was designed as a strategic railroad stop; it was established exactly 100 miles away from both Columbus, Ohio and Pittsburgh, Pennsylvania, due to steam engines' needs to refuel every 100 miles. Established in 1864, Dennison quickly became a necessary stop for the Pittsburgh, Cincinnati and St. Louis Railway, as well as eventually the Pennsylvania Railroad, following the construction of the Dennison Depot in 1873. The Dennison Depot was highly traveled for several decades until a strike in 1921. The Depot itself recovered, and it quickly regained its lost business, but the other stores and locations around the Depot slowly closed down, and the Depot never regained the prevalence that it once had.
As cars began to become affordable in the 1900s, the Dennison Depot began to be phased out of use, and in the 1970s, it ceased running passenger train lines. Conrail purchased the Depot in 1976, but it quickly downgraded the Depot in 1980 and it saw significantly less use. Considerations were being put forth for the destruction of the Dennison Depot, but the considerations were shot down, and instead, the Dennison Depot was converted into a museum in 1989 – the Dennison Railroad Depot Museum. Soon after, the State of Ohio purchased it in 1992, adding onto it a freight line for tourist train travel. Since then, the Dennison Depot underwent a series of renovations well into the 2000s.
Sources
http://dennisondepot.org/new_website/about-2/ https://www.ohiotraveler.com/dennison-railroad-depot-museum/
Additional Information