Strand Theatre
Introduction
The Strand Theatre, located in Plattsburgh, New York, is a theatre listed on the National Register of Historic Places. Built in 1924, the Strand was originally a vaudeville house, and built with purpose in the Classical Revival style. After restorations and re-fundings, the Theatre now stands provides cinema, theatrical performances, concerts, and other outlets for its community to find beauty and a legacy through art.
Images
A view of the Strand Theatre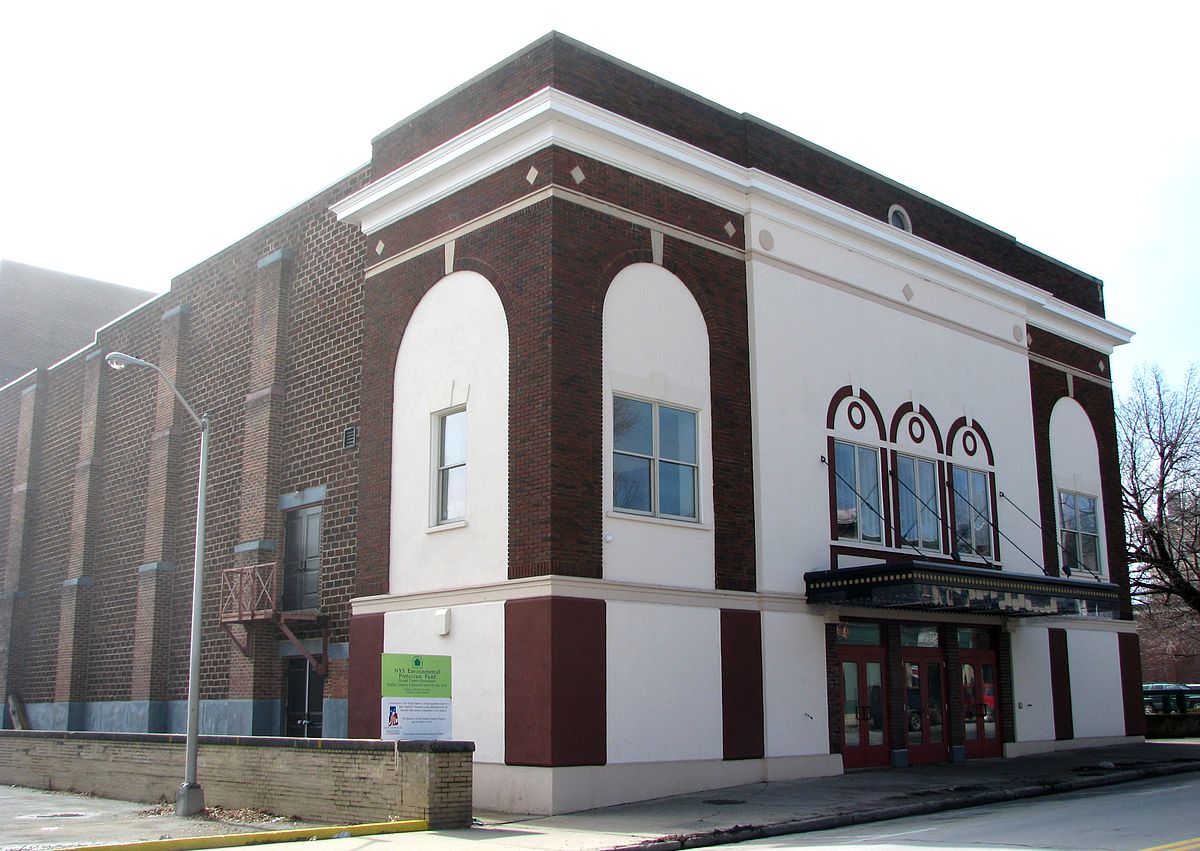 Backstory and Context
In the early 1920s, the Strand Theatre began merely as a plan – a theatre that would be the premiere spot for people in the Plattsburgh community to see film. In 1924, this idea came to fruition as construction on the Strand Theatre was completed. Originally a vaudeville venue, the Strand Theatre soon expanded their horizons, showing numerous other types of films as the years went on. The Strand was consistently popular in the area for decades, running as a movie theatre for over eighty years. By 2005, though the Strand saw such constant use, or rather because of this constant use, the Strand became worn down, and it was clear that it was in need of significant renovations.
In order to meet these renovation needs, the Strand Theatre was bought in 2004 by the Strand Center for the Arts, which had previously existed as the North County Cultural Center for the Arts. After securing the building, the Strand Center of the Arts set out to bring back the 1920s glory of the Strand Theatre through a massive renovation campaign. As the renovations continued, the Strand was recognized for its historic merit and was placed on the National Register of Historic Places in 2008. As of current day, the Strand has first received essentials in the renovation, such as a sprinkler system and other necessities, but it has also equipped the Strand with HD cinematic equipment, allowing the Strand to put on the best possible shows for its patrons. The Strand is open for business, but it continues its renovation campaign.
Sources
http://plattsburgharts.org/?page_id=264 https://en.wikipedia.org/wiki/Strand_Theater_(Plattsburgh,_New_York)
Additional Information