Hruby Conservatory of Music (1917-1968) and the Broadway School of Music & the Arts
Introduction
The Hruby Conservatory of Music is a historic building on Broadway Avenue of Cleveland, Ohio, famous for being the musical school of the prestigious Hruby family of musicians. Multiple generations of the Hruby family taught classes at the Conservatory from its beginning until it closed in 1968. The Conservatory changed hands in the following years, and today, the Conservatory hosts the Broadway School of Music and the Arts, which continues to teach classes in the iconic building.
Images
This building was home to the Conservatory until 1968.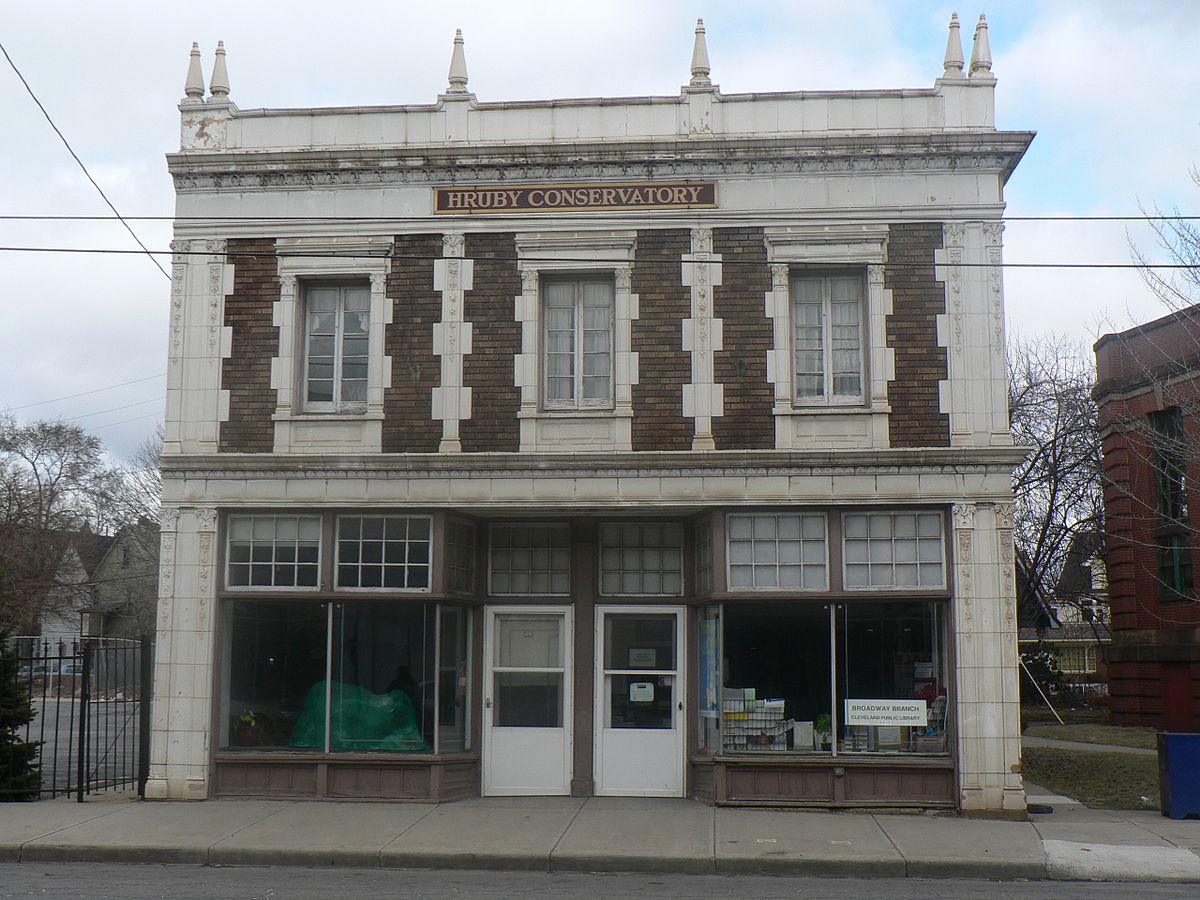 Backstory and Context
The Hruby family, known by some as one of America's greatest musical families, found their roots in Bohemia, 1856, with the birth of Frank Hruby, Sr. Being immersed in music since the age of nine, Frank Sr. joined touring musicians, eventually making his way to America in 1883. From there, Frank Sr. married his wife Katerina and soon started a family. Their children quickly became proficient in music, and in the following decades, the family would travel and play concerts throughout the early 1900s. After forming the traveling family quintet, their sons Frank and Fred decided to found a musical conservatory, eventually deciding on the Hruby Conservatory of Music, located on Broadway Avenue and East 55th Street in their home city of Cleveland.
Initially, the Conservatory only had the one branch on Broadway and East 55th, but as time passed, another branch was opened in East Cleveland. From the opening of the Conservatory in 1917, the Hruby siblings all took a hand in instruction, as well as some of Frank Jr.'s grandchildren, teaching numerous classes for almost six decades. After years of instruction, Frank and Fred decided to retire from regular teaching in 1968, and as a result, the Conservatory also ceased operations. In 1976, Dr. Nicholas Demmy and his wife Olean purchased the building and restored in with the intention of using it as a branch of the Cleveland Music School Settlement. The school re-opened in 1980, and in 1983, it became the headquarters for the Broadway School of Music and Arts, which continues to operate the facility today.
Sources
Hruby Family, Encyclopedia of Cleveland History, Case Western University. Accessed 31 August 2018. https://case.edu/ech/articles/h/hruby-family/
Additional Information