The Providence Meeting House
Introduction
The Providence Meeting House, also known as the Providence Quaker Cemetery and Chapel, is located in Perryopolis, PA. This building stands as a memorial to the Quaker pioneers who took part in the early settlement of this region. In 1785, Mr. John Cope, from West Chester, PA, moved to the area. He did not approve of the available places for worship, mainly because they were so far away. The record states that John Cope and a group of associates received a charter for a "Preparative Meeting " in 1789.
Images
The Providence Meeting House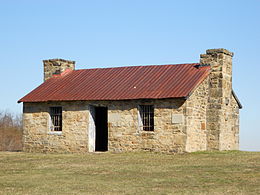 An overhead shot of the chapel and cemetery.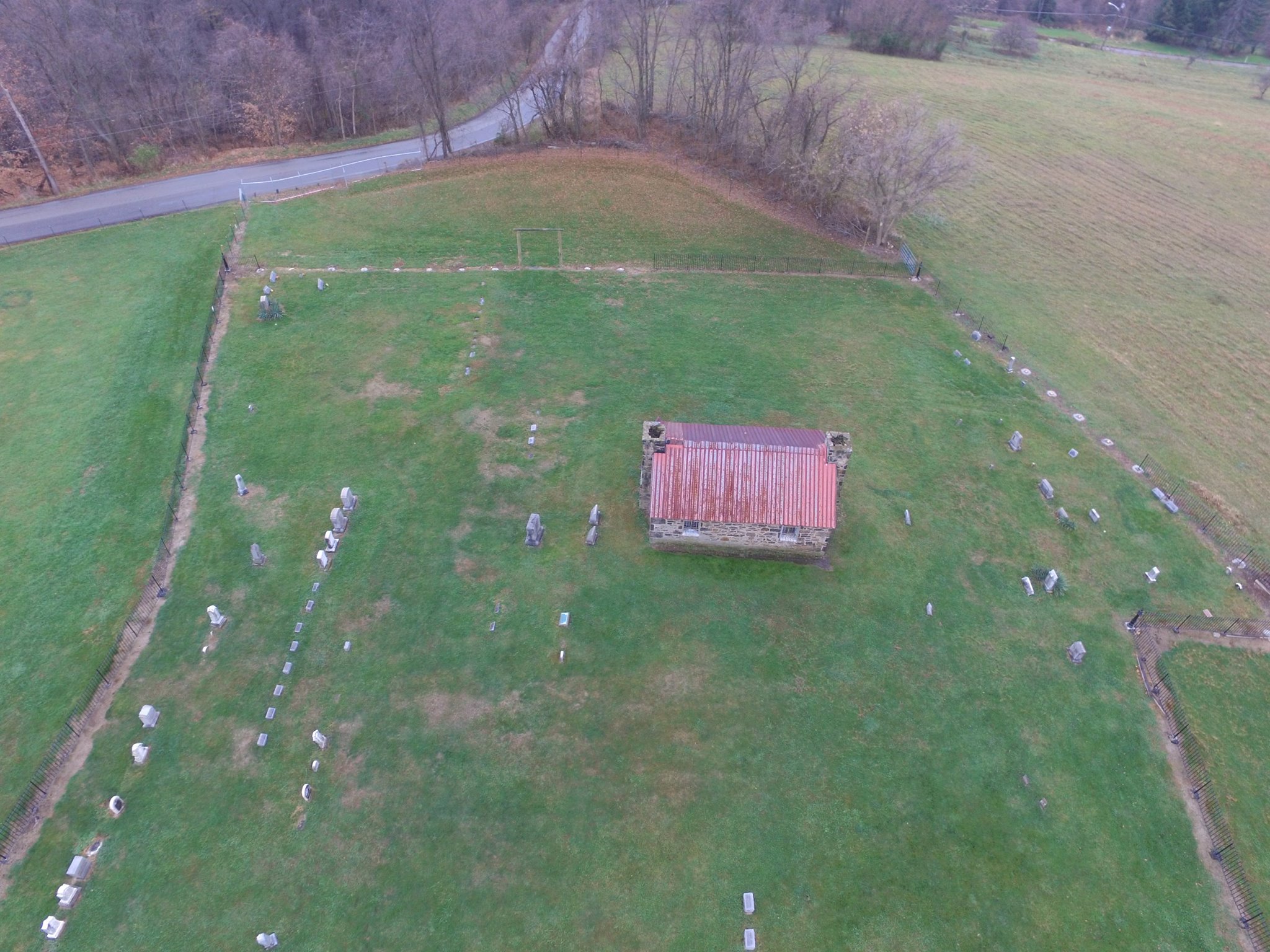 The sun sets on the Providence Chapel.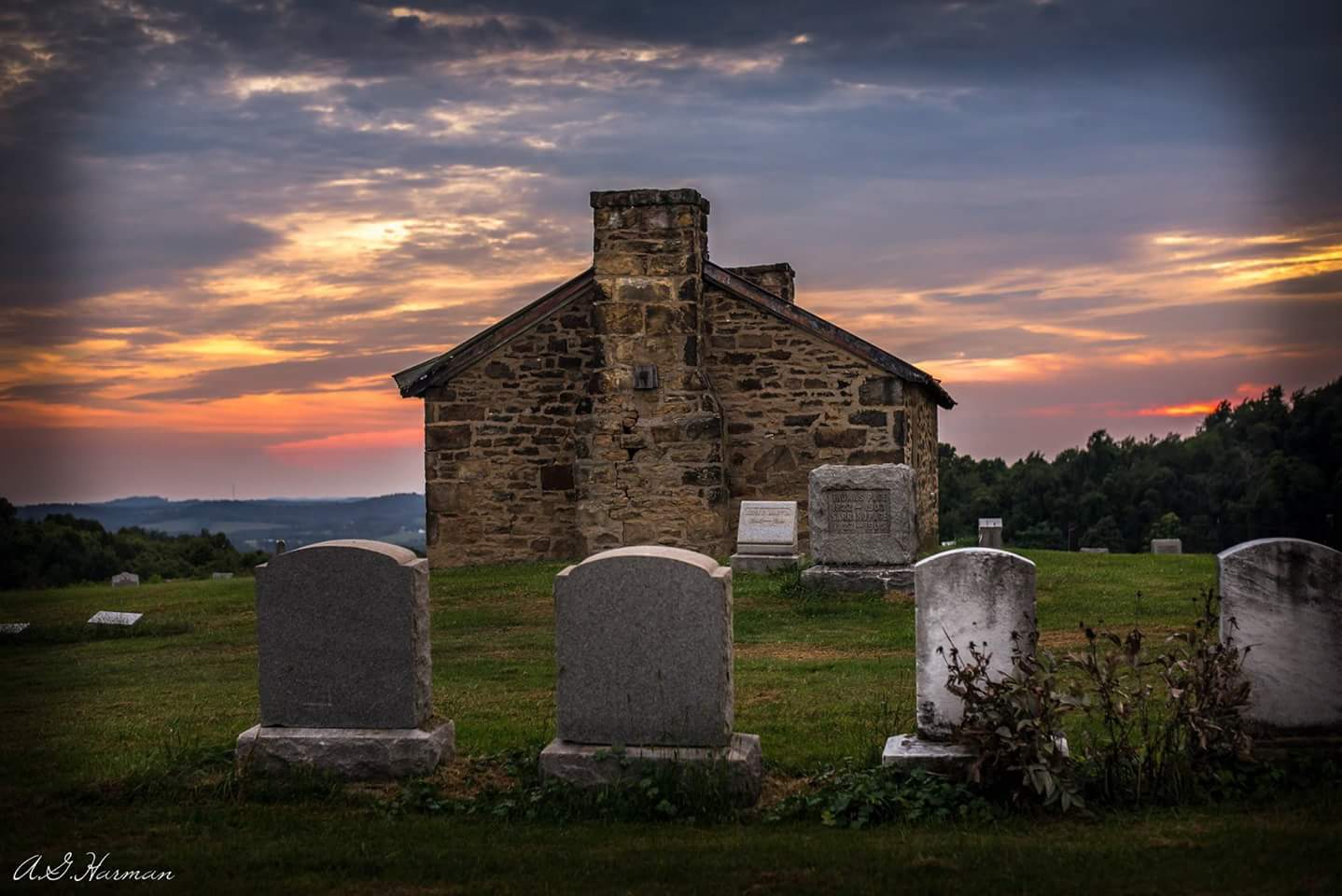 Backstory and Context
Fifteen acres of land were purchased by the Cope group and a log structure was erected on the site now occupied by the present building. This was the beginning of Providence Meeting. Not long after being built, the members realized that it would not suit their needs. In 1793, a more substantial meeting house was built. John Cope is buried in the adjoining cemetery.
The Providence Meeting remained in existence until declining numbers forced its abandonment sometime around 1870. By 1893 the original, 100-year-old Quaker meeting house was in a severe state of disrepair. In 1895 an effort was headed by Elma Cope Binns to reconstruct a smaller family chapel and memorial from the ruins of the original. This smaller building still sits among the tombstones of the cemetery.
Unfortunately, all that remains of Cope's original 15 acres is but a single acre that still contains the chapel and cemetery. Over the years criminals, ghost hunters and geocachers have caused a great deal of damage to the chapel and the few remaining headstones.
Sources
Lyons, Joan. "Providence Meeting House." Perryopolis.com. Accessed December 1, 2016. http://www.perryopolis.com/providence.shtml
Montgomery, Joshua. "Providence Meeting House and Cemetery." New Pioneer Magazine. March 29, 2016. Accessed December 1, 2016. https://www.facebook.com/NewPioneerMagazine/posts/1024617840945445
Additional Information