Anton Wulff House
Introduction
As one enters King William Street they are greeted by a majestic, three-story limestone home known as the Wulff House. The historic home, built around 1870, originally belonged to Anton Wulff, a German immigrant who became a San Antonio merchant, alderman, and the city's first parks city commissioner. After a series of owners and alterations, the Italianate style home has been restored to its historic appearance and serves as the headquarters for the San Antonio Conservation Society.
Images
"Anton Wulff House, San Antonio TX" by Ernest Mettendorf - Wikipedia:Contact us/Photo submission. Licensed under Public Domain via Wikimedia Commons - https://commons.wikimedia.org/wiki/File:Anton_Wulff_House,_San_Antonio_TX.JPG#/media/File:Anton_Wul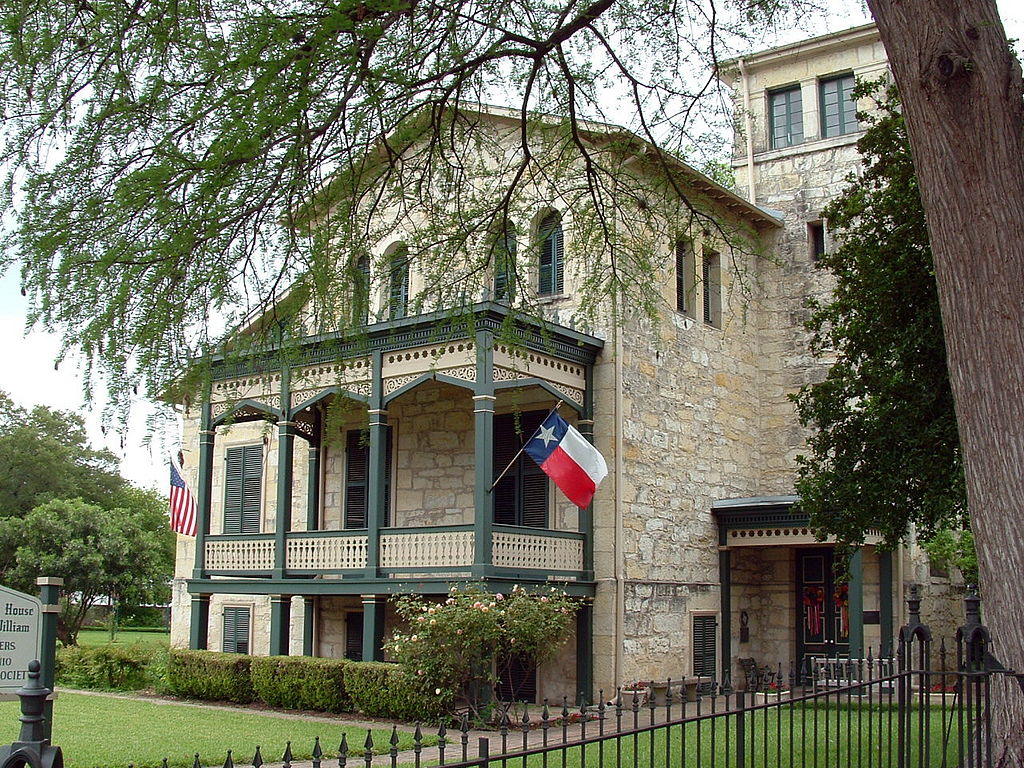 Backstory and Context
Anton Wulff, who immigrated to Texas from Germany in 1848, made his home in San Antonio sometime in the 1850s, working as a merchant and serving as an alderman as well as the very first parks commissioner. The architecture of the home, built around 1870 in the Italianate style, features a square tower, two arched windows, and a gable ornamented by a sculpture of Wulff's daughter Caroline which was made by his son Henry.
The Wulff family resided in the home until 1902 when Wulff's widow sold it to Arthur and Elise Guenther. The Guenther family then lived in the house until 1950 when it was sold to F.G. and Kathryn Antonio, who eventually converted it into an apartment complex. The structure was remodeled in 1964 when the United Brotherhood of Carpenters and Joiners used it, but eventually, the group moved on to a different location, and the Wulff House stood vacant for about a decade until the San Antonio Conservation Society purchased the property in 1974.
Thanks to the efforts of passionate philanthropist and conservationist Walter Nold Mathis, a restoration of the Wulff House was mostly funded by federal grant money and completed in 1975. Today, the house serves as the headquarters for both the San Antonio Conservation Society and the San Antonio Conservation Foundation; it also houses the Conservation Society Library and Archives on its third floor.
Sources
https://www.saconservation.org/OurHistory/PropertiesPurchased/SocietyProperties/tabid/153/ArticleID/27/ArtMID/526/Anton-Wulff-House.aspx https://tshaonline.org/handbook/online/articles/cca04
Additional Information