Berea Union Depot
Introduction
The Berea Union Depot is a train station in Berea, Ohio, which was built in 1876. As the railroad facilities through town grew, there was a demand in the early 1870s by developers and townspeople for a new passenger and freight station. As a union station, it served the Lake Shore and Michigan Southern Railway and the Cleveland, Cincinnati, Chicago and St. Louis Railway, both of which became part of New York Central Railroad. It ceased to serve as a railway depot in 1931. In 1980, the building was restored as a restaurant and gathering place.
Images
Berea Depot today, rearview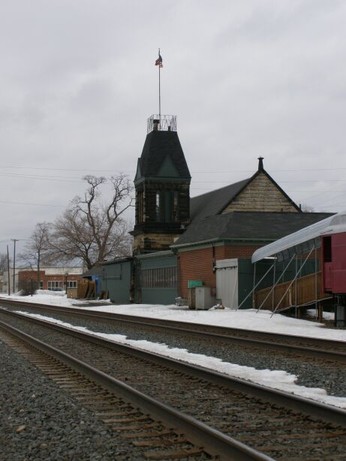 Berea Depot Restaurant today, front view
Various photos of Depot. One is current, one is undated and two are from 1965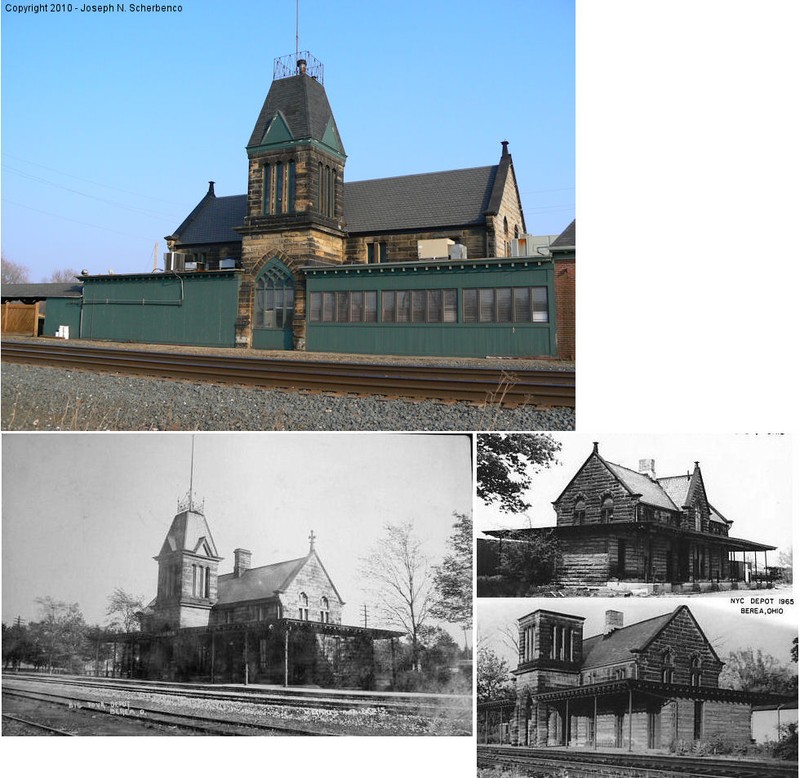 Backstory and Context
The Depot was built from sandstone with elements of slate in the Gothic Revival and Victorian styles. Both the sandstone and the styling are uncommon in northeastern Ohio, where masonry depots were typically brick, and where wooden stations outnumbered masonry.
Critical to the station's establishment was Berea's stone-based economy; in the late nineteenth century, the city's sandstone quarries were the world's largest, and a typical day in the 1880s saw eighteen trains at the station. One century later, the depot was named a historic site and was added to the National Register of Historic Places in November 1980, qualifying because of its place in local history and because of its historically significant architecture.
Sources
Owen, Lorrie K., ed. Dictionary of Ohio Historic Places. Vol. 1. St. Clair Shores: Somerset, 1999, 191-192. Ohio Historic Marker, 2003, Berea Historical Society and the Ohio Historical Society. (Marker Number 43-18.)
Additional Information