Notre Dame College of Ohio
Introduction
Notre Dame College, also known as Notre Dame College of Ohio or simply NDC, is a Catholic, coeducational, liberal arts college in South Euclid, Ohio. Established in 1922 as a women's college, it has been coeducational since January 2001. Notre Dame College offers thirty majors and individually designed majors and confers undergraduate and graduate degrees through five academic divisions. The college has a current total enrollment of 2,250 students. The forty-eight-acre main academic and residential campus is located ten miles east of Cleveland in South Euclid.
Images
Notre Dame College mascot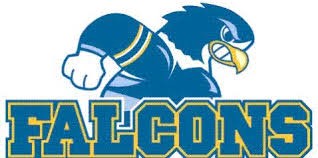 NDC Administration Building

NDC Jordan Hall/Science Building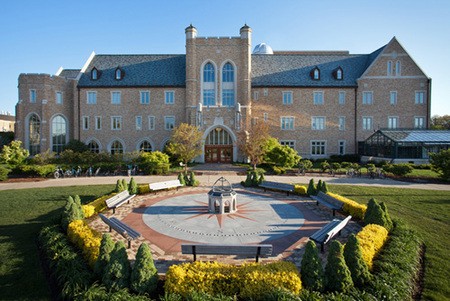 Backstory and Context
Notre Dame College was founded in the summer of 1922 on Ansel Road as a women's college under the guidance of Mother M. Cecilia Romen. Later that year, Mother Mary Evarista Harks became NDC's first president (1922–1943). In its early years, the college had a faculty population of nine and a full-time student enrollment of thirteen women and eleven novices; in addition, thirty students were enrolled in extension courses. On June 15, 1925, NDC conferred its first graduating class in the form of two-year teaching certificates. In the following year, fourteen students received their bachelor's degrees and state certificates to teach in Ohio high schools; becoming NDC's first graduating class of four-year college degrees. In June 1923, the Sisters leased thirty-nine acres along Green Road in South Euclid to build a new campus and purchased fifteen acres in 1924. Construction of the campus began in the fall of 1926 and opened on Sept. 17, 1928. The college later bought the thirty-nine leased acres in 1933. The college was originally located in a single building and expanded over time; Harks Hall was built in 1955 to house resident students with two other residence halls built in the 1960s. NDC constructed the Clara Fritzsche Library in 1971 and the Keller Center in 1987.
Traditionally, this institution of higher education was primarily a residential campus, but in 1978, Notre Dame College began to offer a program known as Weekend College, or WECO. Local residents whose schedules prevented them from taking classes during the normal work week enrolled in weekend college classes to earn a degree. In 2003, WECO celebrated its 25th anniversary. On December 8, 1983, based on its architectural importance, Notre Dame College's historic Administration Building, built in 1927 in the Tudor Revival and other styles, was added to the National Register of Historic Places as Notre Dame College of Ohio. The building, designed by architect Thomas D. McLaughlin and built by contractor John T. Gill, originally housed the entire college.
In the fall of 1991, Notre Dame's Master of Education program started. The college saw its first M.Ed. graduates in 1994. Although men had been allowed to enroll in certain programs, such as NDC's Law Enforcement Education A.A. degree program in 1969 and later WECO and master's programs, in 2001 the college officially became coeducational with its first full-time male enrollment. The college graduated its first co-ed class on May 7, 2005. Since the college became coeducational it has seen enrollment double from nearly 1,000 in 2001 to over 2,000 in 2010. In 2008, NDC began construction on two additional residence halls, North and South halls. The structures opened in 2009 at a cost of $15 million.
Additional Information