Mission San Juan Capistrano
Introduction
After Mission San José de los Nazonis, which was established in 1716 in East Texas relocated to the banks of the San Antonio River in 1731, it was re-established along the banks of the San Antonio River in 1731. Despite struggles with violent native groups and the residents succumbing to a number of diseases, Mission San Juan thrived throughout the 18th century as a regional agricultural provider, servicing other missions and settlements from Louisiana to Mexico. Today, the mission church still hosts mass multiple times a week.
Images
"Mission San Juan Capistrano Facade2" by Liveon001 © Travis K.Witt - Own work. Licensed under CC BY-SA 3.0 via Wikimedia Commons - https://commons.wikimedia.org/wiki/File:Mission_San_Juan_Capistrano_Facade2.JPG#/media/File:Mission_San_Juan_Capistrano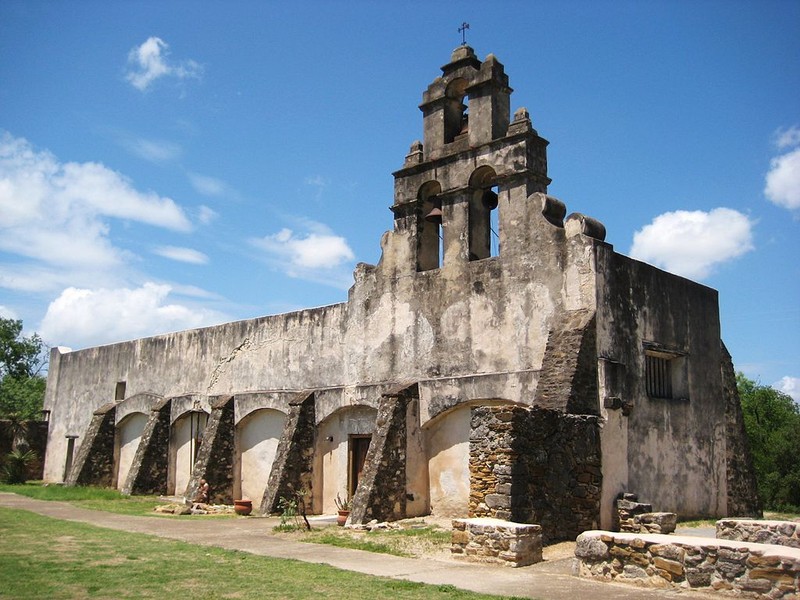 Backstory and Context
This mission was first established in 1716 for the Nazonis Indians as the Mission San José de los Nazonis. It was located in the wooded region of East Texas, but the missionaries did not have much success in the years the mission was there so it was relocated in 1731 to the east bank of the San Antonio River. It was then renamed San Juan Capistrano as it is known today. The new location eventually included a granary, textile shops, and Indian houses made of adobe with thatched roofs. The construction of a larger church was began, but abandoned, and the ruins of the attempt can still be seen today.
After the mission's move to San Antonio in 1731, the missionaries still faced many troubles as they had in their former location. Illness and other diseases including smallpox and measles brought death upon a vast number of the Native Americans, and out of revenge, native groups like the Apaches and Comanche attacked the mission residents. Despite the turmoil, however, Indian population as Mission San Juan grew over the years, and by 1762 approximately 200 Native Americans were living at there.
Thanks to the naturally rich land surrounding it, Mission San Juan became a regional agricultural supplier in the mid-1700s. Today, mission visitors can see the San Juan Acequia, the irrigation ditch that was used for farming at Mission San Juan. The irrigation system is currently being restored so that it will carry water to the what will be known as the Spanish Colonial Demonstration Farm.
Sources
http://www.nps.gov/saan/learn/historyculture/sanjuanhistory1.htm
Additional Information