Windsor Ruins
Introduction
The Windsor Ruins are the remains of a large antebellum mansion located just southwest of Port Gibson, near Alcorn State University. The original structure was built between 1859 and 1861 by Smith Daniell. The ruins consist of 23 standing Corinthian columnns from the antebellum Greek Revival mansion. Windsor Mansion was the largest in Mississippi, but the mansion was destroyed by a fire in 1890 that started in the upper balcony. The fire destroyed everything except these 23 columnns, balustrades and iron stairs.
Images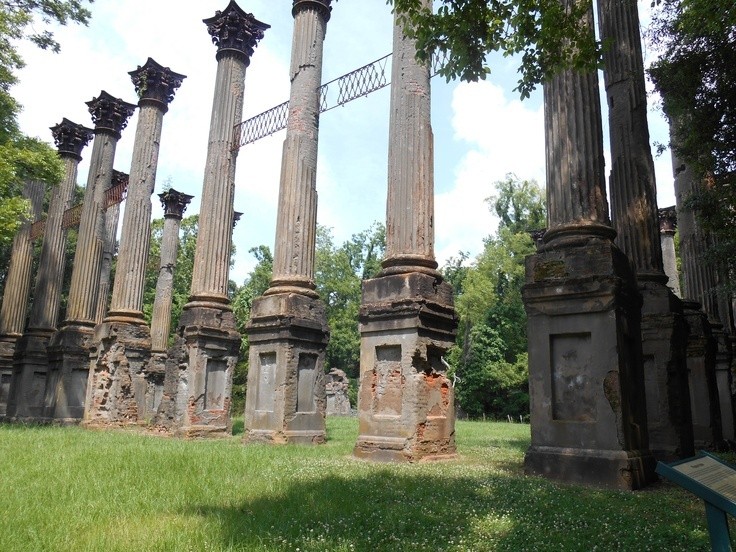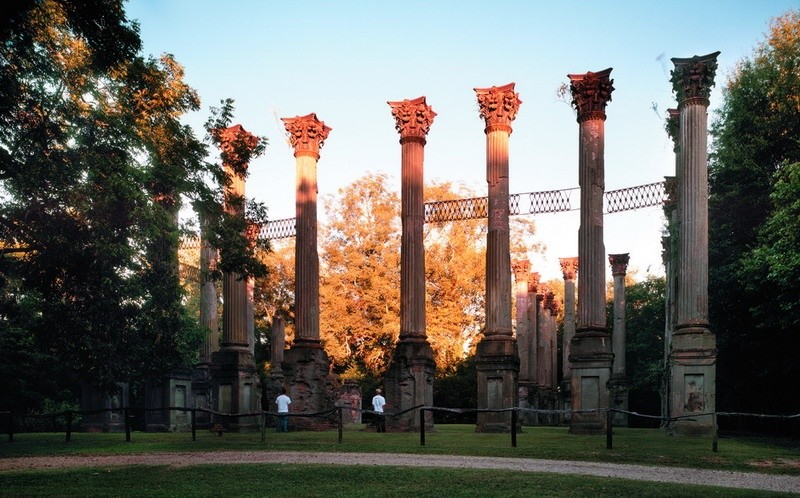 Backstory and Context
Windsor was built between 1859-61 by Smith Daniell, a planter who lived in the large mansion for a few weeks before he died. The Windsor plantation once sprawled over 2,600 acres. Legend says that from a roof observatory, Mark Twain watched the Mississippi River in the distance.
A Yankee soldier was shot in the front doorway of the home. During the Civil War the mansion was used as a Union hospital and observation post, thus sparing it from being burned by Union troops.
However, after the Civil War, during a house party on February 17, 1890 a guest left a lighted cigar on the upper balcony and Windsor burned to the ground. Everything was destroyed except 23 of the columnns, balustrades and iron stairs.
Sources
http://www.natcheztracetravel.com/natchez-trace-mississippi/vicksburg-port-gibson-ms/188-windsor-ruins.html
Additional Information