Fort Wood Historic District
Introduction
The Fort Wood National Historic District is a historic neighborhood in Chattanooga, Tennessee. Since April of 1979 it has been considered a National Historic Site. Surrounding roads enclosing the neighborhood include Palmetto Street, McCallie Avenue, East 4th Street, and O'Neal Street. The neighborhood is situated near the Chattanooga campus of the University of Tennessee.
Images
Fort Wood Historic District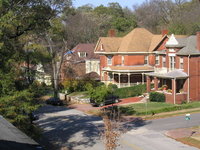 Fort Wood Historic District Homes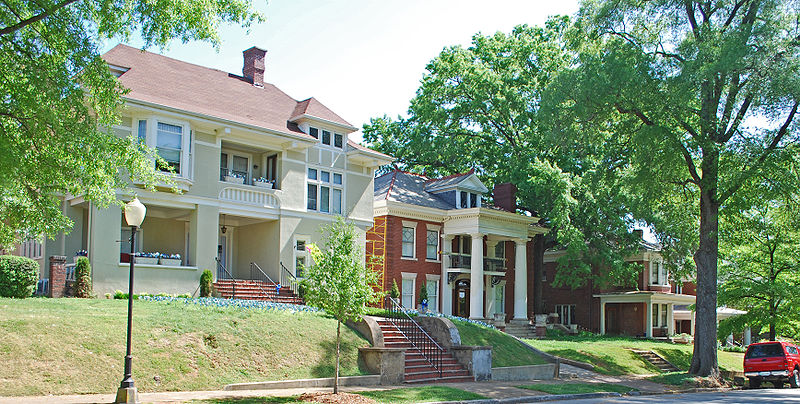 Fort Wood Historic District Sign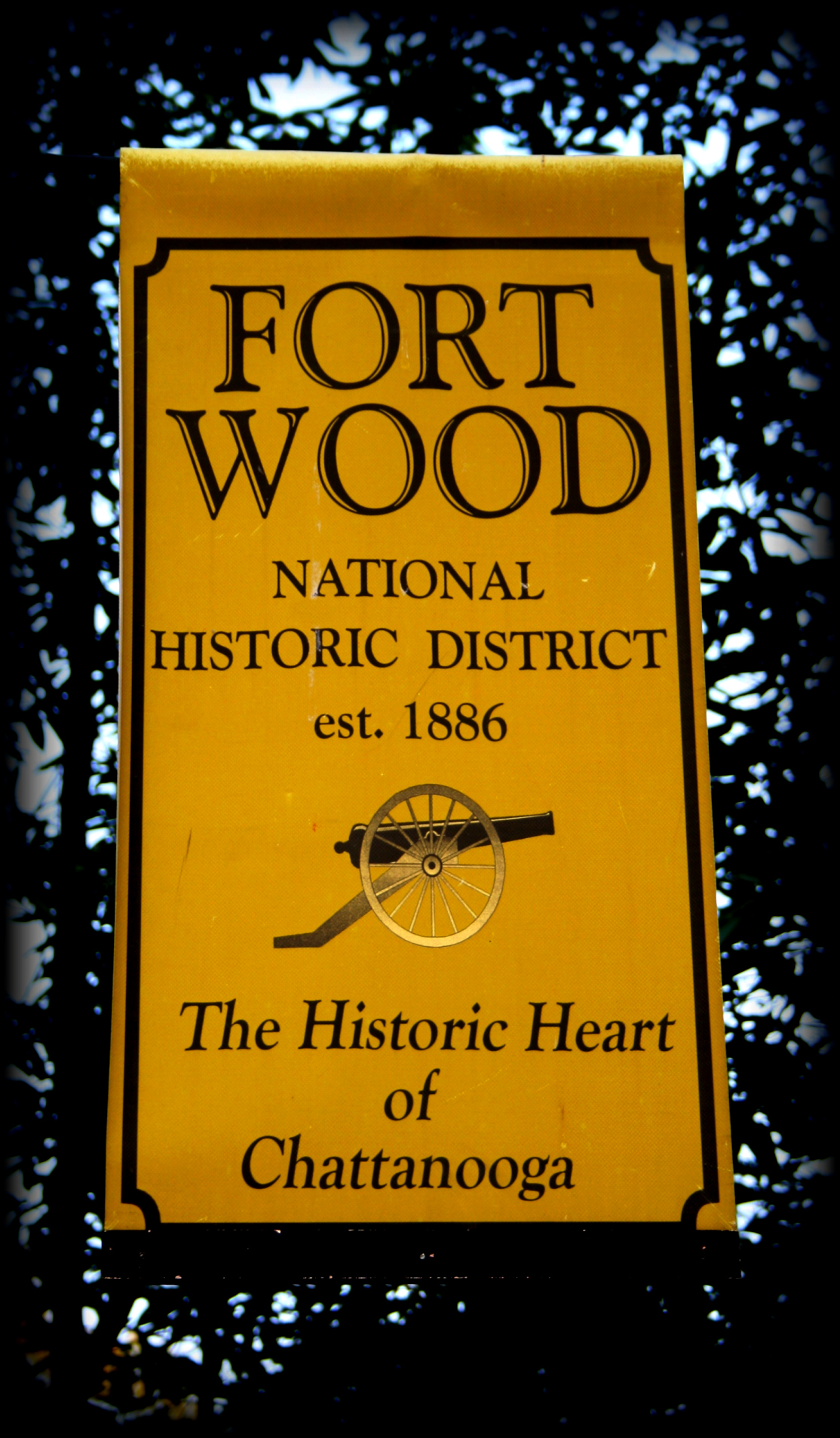 Backstory and Context
The land that comprises the Fort Wood Historical District was initially a Civil War fortification. Union forces enclosed the area during their occupation of Chattanooga in 1863. In the 1880's, following the war, the land was sold to developers, and the area became on of Chattanooga's most prestigious residential areas.
Throughout the late 1800's and into 1920, developers built streets of grand, Queen Anne, Romanesque Revival, and Tudor Revival homes. The most notable and wealthy Fort Wood residents moved into this neighborhood, and occupied the approximately 106 homes.
During the 1950's, Fort Wood was struck with "white flight", as urban areas began to develop concentrations of Black Americans, and white people fled to the suburbs. By the 1970's the neighborhood of Fort Wood was in critical condition. Many of the buildings had fallen into disrepair, suffering from vandalism, arson, and crime. The neighborhood began to suffer from a poor reputation as a result of this climate, which perpetuated a continuation of the gradual decline. University of Tennessee students, many of which lived nearby, cited concerns with the sprawl of crime affecting them, and it began to impact the reputation of the college.
By the early 1980's, local and city officials began to direct their attention to revitalization. The neighborhood received grants and public attention, and restoration began on many of the most notable homes in the area. Over the next two decades the area was returned to a level of distinction, and the homes remain a combination of elite single family residences and apartments for off campus housing.
Today, visitors are able to view the historic homes from the street. Many have plaques at the road detailing their history and notable residents who occupied the property. Most homes are not open to the public, and are private residences.
Sources
http://www.historicfortwood.org/index.php?/custom/article/about/
Additional Information