Eager Free Public Library
Introduction
Evansville's public library, constructed in 1908, is a great example of the Prairie Style of architecture.
Images
Eager Free Public Library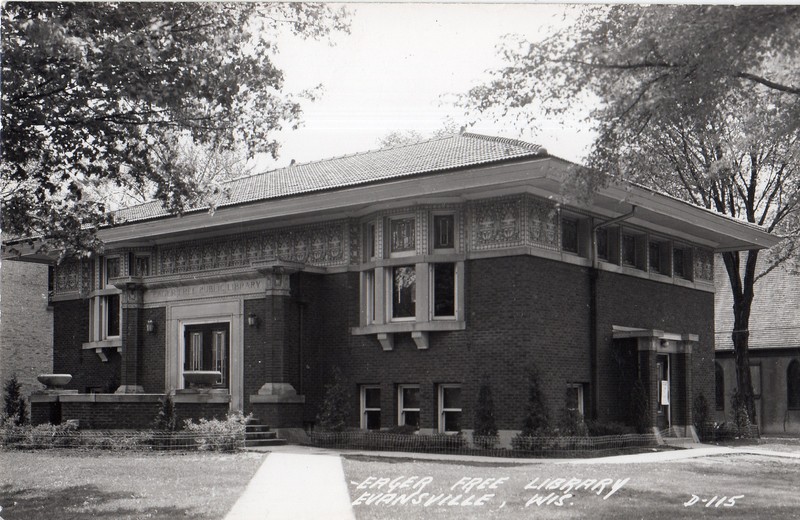 Backstory and Context
The city of Evansville had originally formed a public library in 1899 in the High School while the library board searched for a good location for an actual library building. When Almeron Eager died in 1902 he willed $10,000 to the City of Evansville to construct a public library. His will required that the city build a library, name it the Eager Free Public Library, and place his statue in the entry. In May 1907, construction began. The architectural firm of Claude and Stark from Madison designed the building. While the building was under construction, Alice Cooper, a sculptor from Chicago, worked on a life-sized statue of Almeron Eager. In April 1908 the public library rooms at the High School were closed and school children were enlisted to help carry the books to the new library. The library was officially dedicated on June 9, 1908. The library became the center for cultural and civic events. The basement room, with a built-in stage, was used for meetings, recitals and lectures, and the building is still a hub for activity today. 
Sources
Eager Free Public Library
Additional Information