Mission San Francisco de la Espada
Introduction
Originally established in 1690 as San Francisco de los Tejas near Weches and renamed Mission San Francisco de la Espada when it was relocated to the San Antonio River area in 1731, this was the first mission in Texas. In 1745, a friary was built on site, and in 1756, the church was completed. Today, Mission San Francisco de la Espada is known for its well-preserved irrigation system which was used in order to carry water from the San Antonio River across Piers Creek and to the mission crops.
Images
The remains of the Mission San Francisco de la Espada, which was established in 1690 as the San Francisco de los Tejas Mission. It received its current name in 1731.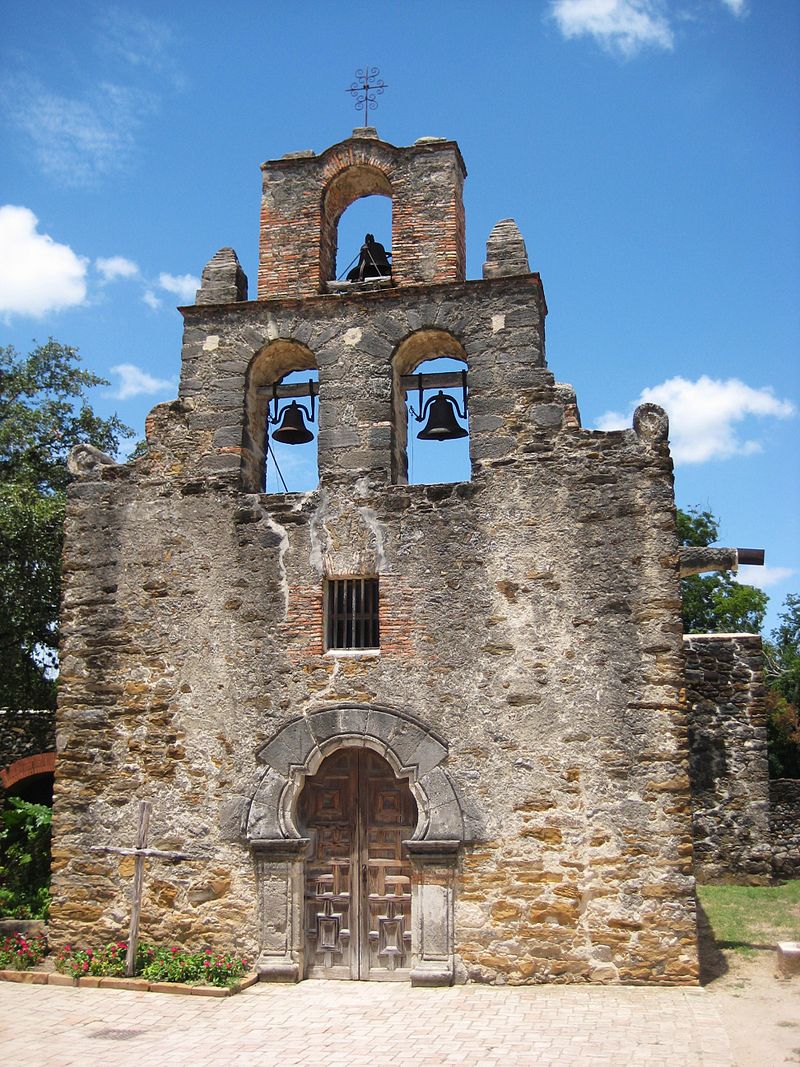 Backstory and Context
The mission's aim was to assimilate the Native Americans into the Spanish Culture while indoctrinating them with Christian principles as well. The Franciscan missionaries taught the natives farming, weaving, Blacksmithing, masonry, and carpentry skills. Additionally, mission residents developed a complex irrigation system that ran from the San Antonio River to the mission crops; ruins can still be seen at the site today.

Eventually, Espada suffered a fate that many other missions did as well: epidemics, fire, and raids. During the war with Mexico the site got its second life as James Bowie, William Travis, and the Texas army utilized the ruins as a fort. Then, in 1858 a French priest named Father Bouchu made the old mission his home and it is him who we have to thank for the preservation of the mission's history as he created records of what he found even down to the artwork.
The church is being restored and preserved continuously and still operates as a house of worship today.
Sources
"Plan Your Visit." National Park Service. Accessed August 7, 2015. http://www.nps.gov/saan/planyourvisit/espada.htm.

"Mission Espada." Old Spanish Missions. Accessed August 7, 2015. http://oldspanishmissions.org/mission-espada.

Photo: "Mission Espada Chapel2" by Liveon001 © Travis K.Witt - Own work. Licensed under CC BY-SA 3.0 via Wikimedia Commons - https://commons.wikimedia.org/wiki/File:Mission_Espada_Chapel2.JPG#/media/File:Mission_Espada_Chapel...
Additional Information