The Little Theatre
Introduction
The Little Theatre, also known simply as the Little, is a movie theatre based in Rochester, New York, specializing in airing lesser-played films. Opened in 1929, the Little Theatre was built as part of a movement to give viewers an alternative to large chain theatres, showing art films, documentaries, and other non-mainstream films. Today, the Little continues to provide the residents of Rochester with an alternative to mainstream cinema, as well as serving as a concert venue for local artists.
Images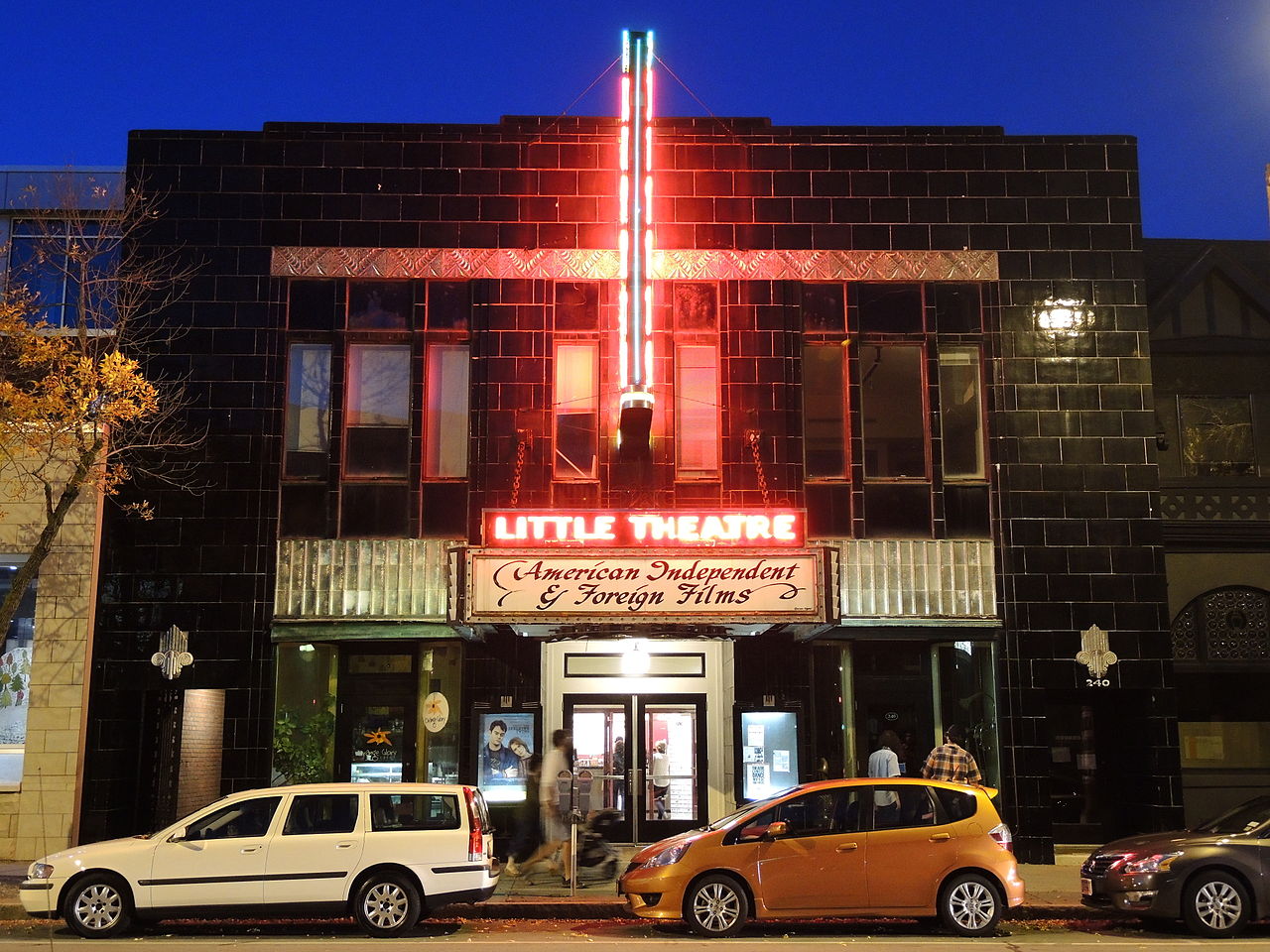 The Little Theatre photographed after its opening in 1929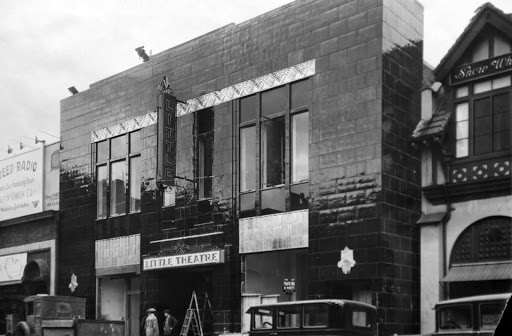 Backstory and Context
In 1925, a movement entitled the Little Cinema Movement began in Rochester, New York, to provide moviegoers with alternatives to big-time commercial cinema theaters of the time. The Little Theatre was the fifth theatre to be built in support of the Movement, and was open to the public on October 17th, 1929 and designed in an Art Deco style, fitting of the Little Cinema Movement. The Little originally was a proponent exclusively of silent films; this, however, proved problematic, as this coincided with both the Great Depression and the quickly spreading popularity of talkies. As a response to this, the Little began showing foreign films in 1931, as well as non-foreign films that they deemed of cultural value. Despite this commitment to their own unique brand of cinema, however, the Little Theatre began to have difficulty acquiring foreign films, and as other art houses abandoned foreign films altogether, the Little fell on hard times for the following decades.
By 1967, the Little Theatre had been sold to a movie chain called Jo-Mor, and was owned by them for fifteen years. A renovation to completely redo its outside appearance was considered by the Jo-Mor chain, and in response to this, it was bought in 1982 in order to restore it to its 1930s glory. By 1993, the Little Theatre had expanded to hold five screens, vastly improving their potential for programming. During its renovations, the Little Theatre also had a café, a store, and a number of other amenities added in the following years. By its 85th year, the Little Theatre had made the transition from film reel to digital, allowing it to comply with film industry standards. Today, the Little Theatre continues to provide Rochester with an alternative to mainstream cinema.
Sources
"History of the Little Theater." The Little. Accessed August 6, 2015. https://thelittle.org/history.
Marcotte, Bob. Little Theatre, Democrat & Chronicle. Accessed November 10th 2020. http://media.democratandchronicle.com/retrofitting-rochester/little-theatre.
Image Sources
https://commons.wikimedia.org/wiki/File:LittleTheatreRochesterNewYork.JPG

http://media.democratandchronicle.com/retrofitting-rochester/little-theatre

Additional Information