Texas Air Museum
Introduction
Come find out why San Antonio is known as the birthplace of American Military aviation. Located on the historic Stinson Field, the 2nd oldest U.S. airport, the Texas Air Museum was established in 1999 by John Tosh and highlights both Texas's and San Antonio's roles in military air power, as well as honors aviation pioneers, technical achievements, and those who served in the United States Military. The museum features a collection of aircrafts, vehicles, uniforms, weapons, and artifacts from WWII (Pacific and European), aviation's early days, and the "golden age" of aviation.
Images
Photo of pilot Katherine Stinson's "Bleriot," one of several vintage airplanes on display at the museum.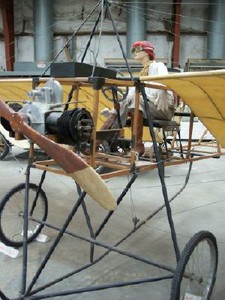 Sources
"About Us." Texas Air Museum. Accessed July 12, 2017. http://www.texasairmuseum.org/aboutus.htm.


Additional Information