The DoSeum-San Antonio's Museum for Kids
Introduction
The DoSeum, San Antonio's Museum for Kids, has three floors of interactive exhibits for children ages 0-10 that foster imagination and learning. The museum's exhibits and programs center on early childhood learning, especially in the creative arts, sciences and early literacy. The DoSeum, which is surrounded by a beautiful park laden with pathways, has six permanent exhibits and 3,000 square feet of temporary exhibition hall space.
Images
The DoSeum focuses on early childhood development in creative arts, sciences, and early literacy.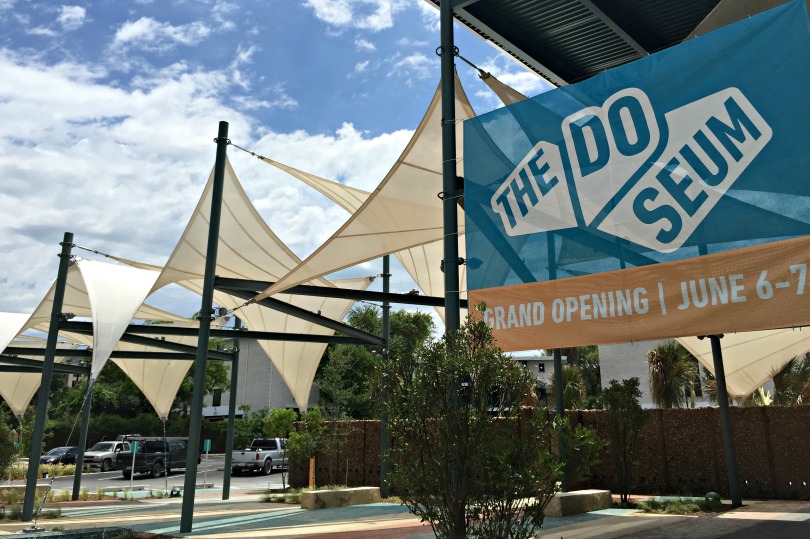 Backstory and Context
The museum's permanent exhibits include Big Outdoors, which has a "noisy" space (with a bubble area and a 30 ft climbing structure) and a "quiet" space (outdoor with a stream, stepping stones, path, and bridge) that both focus on gross motor skills; Sensations Studio, an exhibit that combines art and science to teach children about physics, light, and sound; Explore, where children engage with maps, models, and scales to learn about their community and environment; Little Town, a role play townscape for kids under 5; Innovation Station, another hands on exhibit that has blocks, balls, and little machines for kids to tinker with; Spy Academy, where kids cam use and improve their math, special, and geometry skills while using codes to solve problems; and Imagine It!, an exhibit focused on literature where children can use their imagination to improve story telling skills and language development. The DoSeum also offers school field trips, summer camps, learning programs, and public programs. It is the premier place for San Antonio's children.
The DoSeum was founded by volunteers in 1995 as the San Antonio Museum for Kids, one of the only places of its kinds to focus on early childhood development. The museum was originally located at 305 E Houston Street before moving to its current location in June 2015, after 20 years at the Houston Street local. In 2008, the museum welcomed 3 permanent exhibits: the 1750 square foot HEB kids Market, Power Ball Hall, and TotSpot (for 0-36 months). After moving to its new and larger location, the DoSeum now welcomes over 300,000 visitors a year.
Sources
"About Us." The Doseum. Accessed August 5, 2015. https://www.thedoseum.org/about-us.

Photo: San Antonio Moms Blog - http://sanantoniomomblogs.com/the-doseum-san-antonios-world-class-childrens-museum-and-a-giveaway/
Additional Information