Orpheum Theater
Introduction
The Orpheum Theater is a large 2,600 seat venue in downtown Omaha, Nebraska that presents local and national acts. The theater was founded in 1895 as the Creighton Theater and featured traveling vaudeville acts. In 1927, it was incorporated into the City National Bank building, which was constructed in 1910 and is now an apartment building, and given its current name. As the interest in vaudeville shows decreased, the theater became a movie theater between 1940 and 1975. It was remodeled in the mid 1970s and reopened once again as a performing arts theater. The Omaha Performing Arts organization took over management in 2002.
Images
The Orpheum Theater building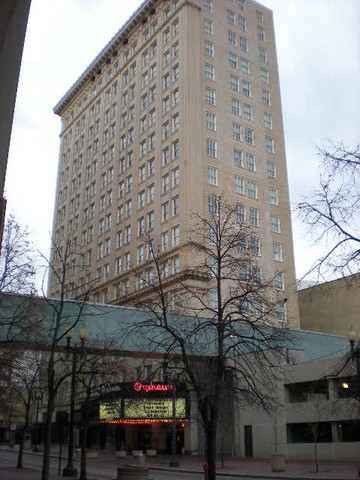 A view inside the theater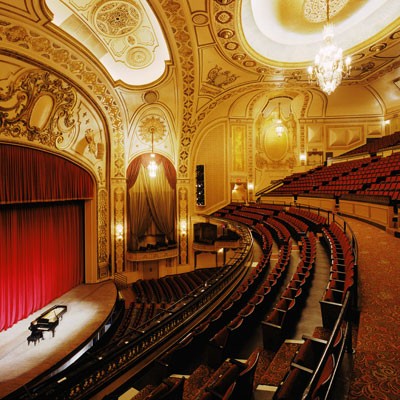 Sources
Fischbach, Bob. "Orpheum Theater Marquee: Metal letters out; pictures, colors, motion in". The Omaha World-Herald Newspaper. 10-10-13. Kolberg, Persijs. "The City National Bank Building and Creighton/Orpheum Theater," National Register of Historic Places. 3-26-73.
Additional Information