South Central Kentucky Cultural Center
Introduction
The South Central Kentucky Cultural Center is located in downtown Glasgow, Kentucky and housed in a former pants factory. It is dedicated to preserving the history of the surrounding area called "The Barrens," which is comprised of five counties: Barrens, Metcalf, Allen, Hart, and Monroe. The first European settlers called in the area "barrens" because the vegetation they encountered was primarily grasslands (prairies) and they considered the terrain unsuitable for farming. As a result, the museum is also known as the "Museum of the Barrens." The 30,000 square foot facility offers visitors interpretive exhibits about prehistory, natural history, European settlement, and military history. Artifacts include tools, firearms, and dollhouses. The museum also houses a research library which contains 80 years worth of Glasgow newspapers.
Images
The South Central Kentucky Cultural Center, also called the Museum of the Barrens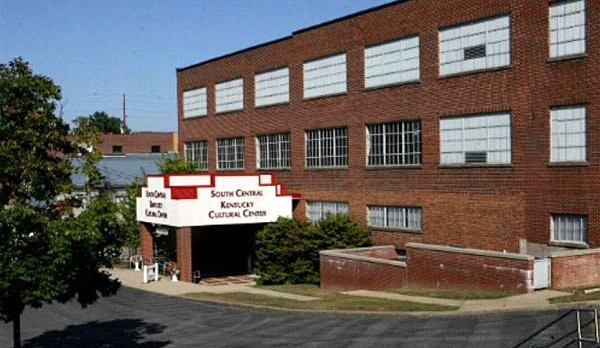 Sources
http://www.kyculturalcenter.org/thebarrens.html. Retrieved 8-4-15.
Additional Information