Woodrow Wilson Boyhood Home
Introduction
The Woodrow Wilson Boyhood Home was the home of Woodrow Wilson for 13 years of his childhood in Augusta, Georgia. His family moved here when he was only 1 year of age in 1858. The family stayed at the home until the fall of 1870 when Wilson, known as "Tommy" at the time, was almost 14 years of age. Today the home is a National Historic Landmark.
Images
Woodrow Wilson Boyhood Home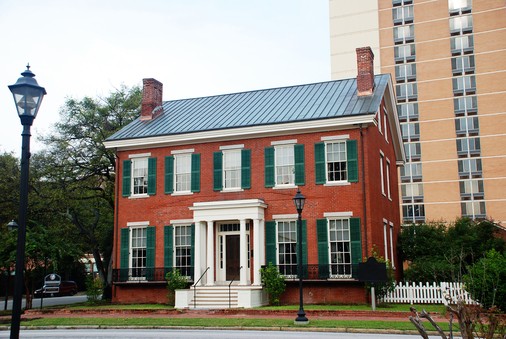 The dining room in the Woodrow Wilson Boyhood Home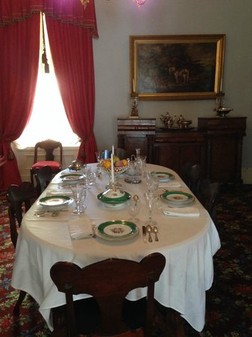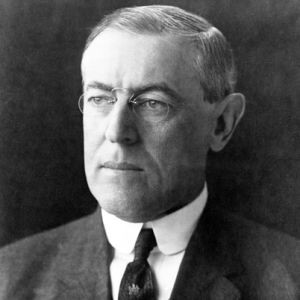 Backstory and Context
Wilson was actually born in Virginia as Thomas Woodrow Wilson, and was the son of Joseph Ruggles Wilson. His dad was a Presbyterian pastor, and so when he was employed as the preacher for First Presbyterian Church in Augusta, the family moved there. In 1860 the church gave Wilson's father a raise and this home to get him to stay; the raise was from $2,500 to $3,000 yearly. The church also bought the home for $10,000. The home is in the Classical Revival style, is made out of brick, is 2 ½ stories, and had contents common to the time period, such as gas lighting and running water. The church bought this house explaining that they wanted Reverend Wilson to be so content that he could do his job as a pastor well.
Even though his family moved away from their home in Augusta when he was just 14, Woodrow Wilson implied in a 1909 speech that his earliest memory comes from his time at the home. This memory he spoke of was that he heard someone run by the house shouting that Abraham Lincoln became president, and that war would break out. Wilson also recalled seeing injured and nearly dead troops due his dad's churchyard being taken by the Confederate government for a hospital. His father was a Confederate supporter, speaking positively of the institution of slavery in a well-known sermon; he was even Chaplain for the Confederate Army. Woodrow Wilson also recalls seeing Jefferson Davis being put under guard in the Augusta streets following his surrender.
When he lived at the home, Wilson created the Lightfoot Baseball Club with some of his peers. He was also the club's president, and drafted a constitution and bylaws and led the meetings following the Parliamentary Procedure. It was this leadership of this group that began his interest in government and politics. This interest reached its peak when he became President of the United States and created the League of Nations. His boyhood home is now controlled by the Augusta Downtown Historic District. It is open to visitors Tuesday-Saturday from 10:00am to 5:00pm.1
Sources
Overview and Footnote 1: "nps.gov," accessed on August 4, 2015, http://www.nps.gov/nr/travel/augusta/wilsonhouse.html
Additional Information