George M. Murrell Home
Introduction
Constructed for merchant George M. Murrell in 1845, this is the only surviving antebellum mansion in Oklahoma. A National Historic Landmark, the mansion and grounds are operated by the Oklahoma Historical Society as a house museum and educational site.
Images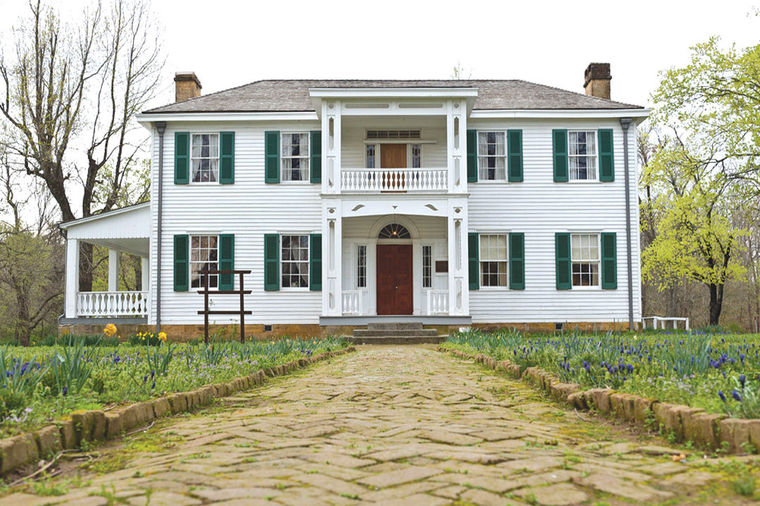 One of the rooms in the Murrell Home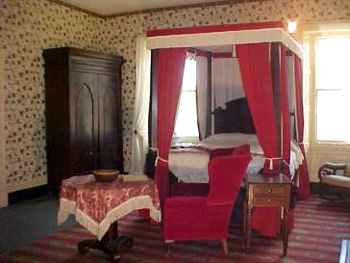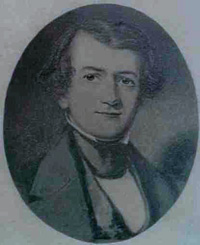 Backstory and Context
George M. Murrell was born to a wealthy family in Lynchburg, Virginia in 1808. Near Athens, Tennessee was where he chased after his mercantile interests with his brother, Glenmore O. Murrell, and his soon to be father-in-law, Lewis Ross. It was here in 1834 that George Murrell was introduced to and married Minerva Ross, who was Lewis Ross's eldest daughter. The family of Lewis Ross were important members of an important Cherokee family; his brother, John, was the Principal Chief of the tribe at this time. When the Cherokees were ordered to move away from the East in what was called the "Trail of Tears" (1838-1839), Murrell decided to go with his wife's family to the West. Once in Park Hill, Indian Territory, he created a plantation and constructed a big frame house that resembled the houses he recalled from Virginia. The design of the house is in the Greek Revival-style and Murrell called the house "Hunter's Home" due to his partiality for the fox hunt. A stone structure was placed along the creek branch above a cold spring to save food, and outbuildings consisted of a barn containing stables for Murrell's horses.1
Murrell favored the Confederacy during the Civil War, however the Ross family sided with the Union. The Ross's support of the Union may be why the home was spared in the midst of the destruction that came upon other houses close to it throughout the war. Following the war, several Ross family members stayed in the house. The Murrells often stayed on their plantations in Virginia and Louisiana. The Ross family members were living in the home up to when the partial distribution of Cherokee property occurred in the early 1900s.
The house turned into a museum sometime throughout the 1950s. Several real Ross and Murrell furnishings were brought back to the house at this time. The property has an original springhouse, an 1896 smokehouse, and a log cabin; the park next to it provides picnic tables, a nature path, and Park Hill Creek. A mid-nineteenth century Lawn Social is conducted every year on the first Saturday in June on the property. This event has reenactors of the time, music, dancing, games, craft demonstrations, and other activities. The house is also said to be haunted, and therefore has a yearly Ghost Stories event. Stories range from a strange Black dog that spontaneously showed up on the local creek at the rear of the house one night over 150 years ago, to a woman who shows up in the house's attic window, or a young girl who has been seen on the stairs of the house.2
Sources
Overview and Footnote 2: "Oklahoma," accessed on August 1, 2015, http://www.travelok.com/listings/view.profile/id.2999 Footnote 1: "Oklahoma Historical Society," accessed on August 1, 2015, http://www.okhistory.org/sites/georgemurrell
Additional Information