Bird Aviation Museum and Invention Center
Introduction
Located on Dr. Forrest Bird's 300 acre ranch in northern Idaho, the Bird Aviation Museum and Invention Center displays numerous vintage aircraft and vehicles as well as honors those inventors that have made significant contributions to the larger community. It also serves as an education center designed to celebrate the twin themes of aviation and innovation through educational programs, presentations and lectures.
Images
Various aircraft and vehicles on display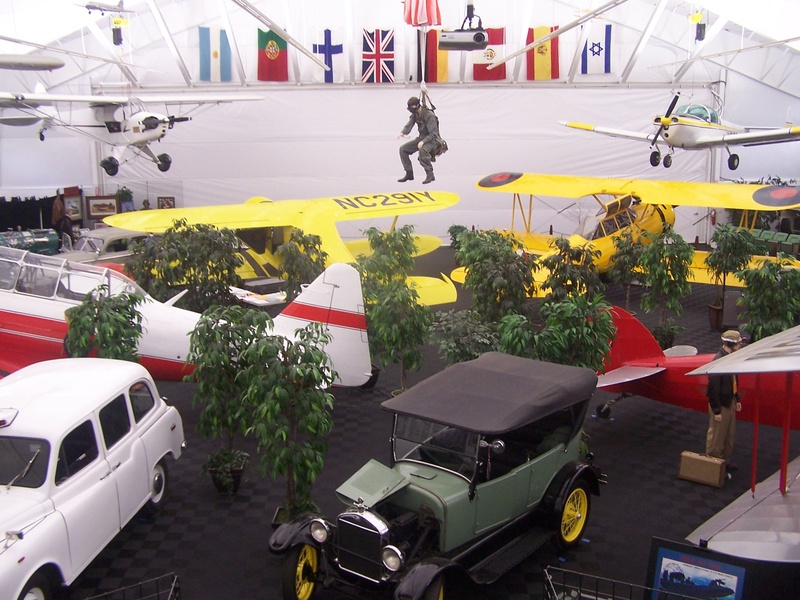 Museum set-up for an upcoming luncheon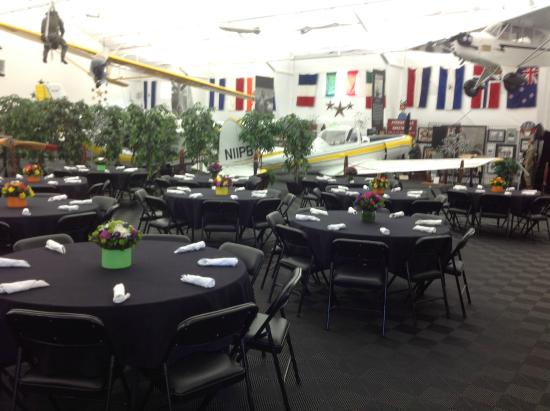 A 1941 North American HARVARD on display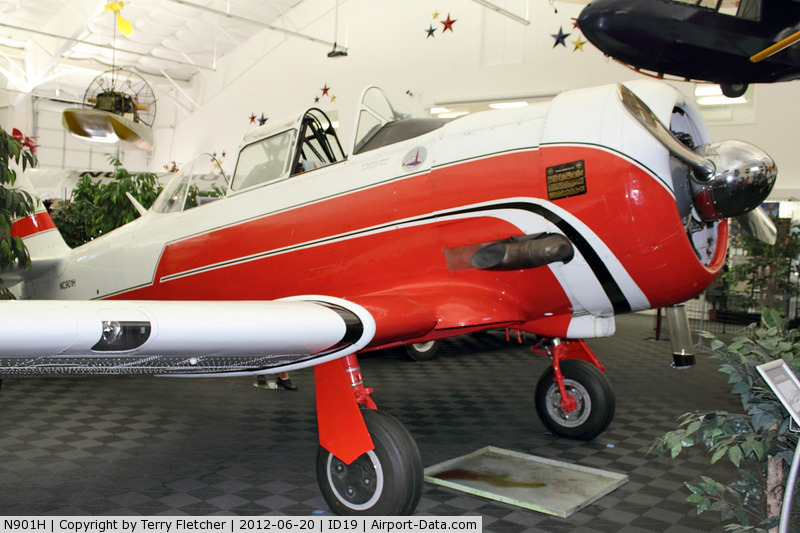 Backstory and Context
Dr. Forrest Bird is best known for his invention of a medical ventilator in 1958. He also served as a World War II fighter pilot and founded the Bird Corporation in 1965. He, obviously, has an undying love for all things associated with the field of aviation. He founded and opened his museum and invention center in 2007 and still permits free admission.
His collection of aircraft on display includes World War II aircraft, bi-planes, helicopters and ground based vehicles as well. It also incorporates a memorial to the WASPs (Women Airforce Service Pilots) and an exhibit devoted to the Tuskegee Airmen. The Invention Center includes patent exhibits and artifacts from such varied inventors as Steve Wosniak of Apple fame, to Ed Lowe, the man credited with inventing kitty litter, to Les Paul, the creator of the Gibson guitar.
Staffed by volunteer docents who are more than willing to provide guided tours of both facilities, the museum also contains a highly reviewed café that prepares fresh delicacies on a daily basis and is also available to cater special events. And for those of you hoping to fly into the Bird Ranch, not to worry, it also has a fully operational runway.
Additional Information