Ryan White Bedroom Recreation at the Indianapolis Children's Museum
Introduction
Ryan White is one of the youngest Hoosiers to have such a great impact on our state's history and is yet another amazing human who was taken out of the world too soon. Because of this, the Children's Museum has chosen to honor White and recreate his bedroom. This allows visitors to learn about the life of Ryan White and keep his legacy alive today.
Images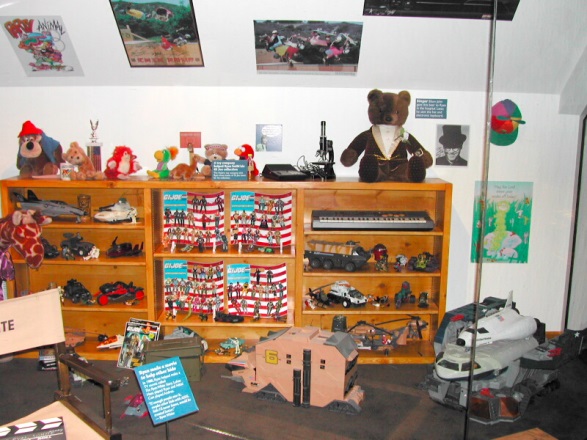 Backstory and Context
This Hoosier hero's home could not be preserved, as his family still was living there, but that did not stop others from remembering his legacy and impact he had on our nation. Ryan White was a kid from Indiana who was diagnosed with AIDS after a bad blood transfusion when he was only thirteen and given six months to live. White fought this disease and the stigma that came along with it until he died, five years later. Many at this time still thought that AIDS was only contracted by homosexual men having sexual intercourse. Because of this stigma and damage to his image because of it, schools denied White stating that they did not know if it were safe for their communities. This started a long series of legal battles to allow White to attend school and fight off the AIDS stigma. His determination and can't give up attitude is still remembered today. He made such an impact on this world, its youth, and even the adults in it that the Children's Museum of Indianapolis chose to honor him in an exhibit featuring impact children of this world, including others like Anne Frank and Ruby Bridges. In order to do this, they created White's own bedroom and have pieces that can be read about him in order to learn about his legacy. This along with many charities and foundations, including our own Indiana University Dance Marathon, were created in Ryan White's honor in order to preserve the history of his life.
Sources
Warren, L. A. (1959). Lincoln's Youth: Indiana Years, Seven to Twenty-one, 1816-1830. Indiana Historical Society.
Capps, M. A. (2020). A Question Of Relevance: The Case Of Lincoln Boyhood National Memorial. The Public Historian, 42(2), 101-123.
Additional Information