Bemidji Public Library (Watermark Art Center)
Introduction
The Bemidji Public Library, now home of the Watermark Art Center, was built in 1909 thanks to a $12,500 donation from steel magnate and philanthropist Andrew Carnegie. It operated as library until 1961 and, fortunately, was well maintained after it closed. The art center was founded in 1982 as the Bemidji Community Art Center (BCAC) when the the Bemidji Community Arts Council, Inc. merged with another arts organization, the Bemidji Art Association, in 1982. The BCAC bought a former grocery store across the street from the library in 2012 with the goal of remodeling and it to become the new home for the center. The BCAC changed its name to the current one in 2014. Plans are underway to revitalize the former library and move it back from the road. The building will be used for public events and the lower level will rented out.
Images
The former Bemidji Public Library, now the Watermark Art Center.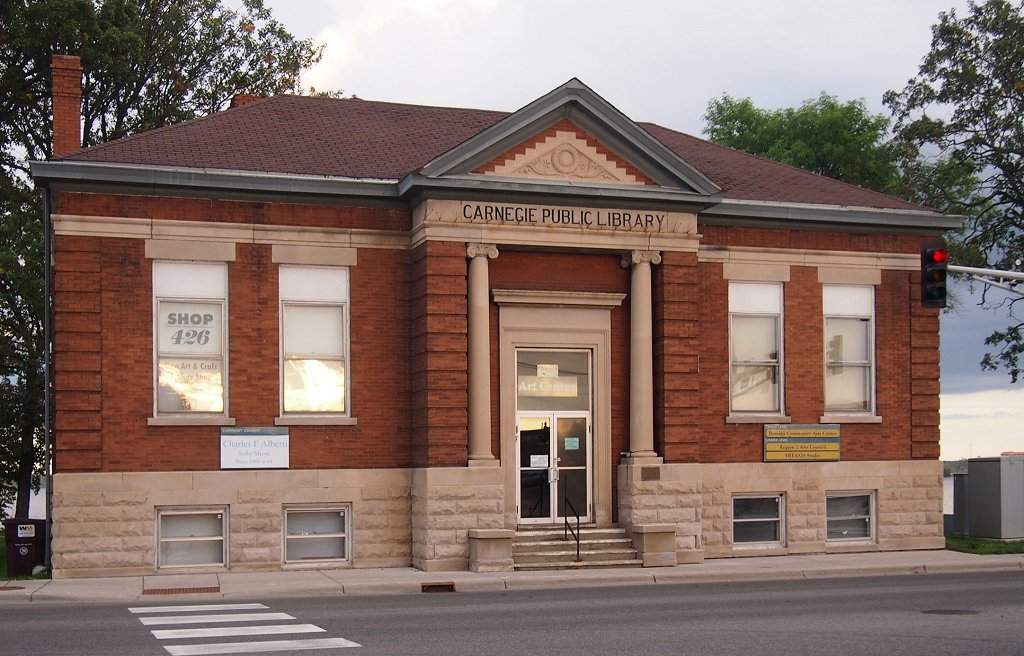 Sources
http://watermarkartcenter.org/about/ Charles Skrief. "Bemidji Public Library," National Register of Historic Places. 11-25-80.
Additional Information