Prospect House and Civil War Museum
Introduction
The Prospect House and Civil War Museum was opened in 2008 by Jay Johnson, the great grandson of the home's builder James "Cap" Colehour. Along with his brother, Cap Colehour served for the Union during the Civil War from 1862 to the end. Cap belonged to the 92nd Illinois Volunteer Infantry and was shot twice, with one occurring at the Battle of Chickamauga, the bloodiest two-day battle during the war in which 35,000 were killed or wounded. Cap saved much of his Civil War belongings and stored them in the house. Some of these were put on display when the museum opened in 2008. The house was placed on the National Register of Historic Places in 2013.
Images
The Prospect House and Civil War Museum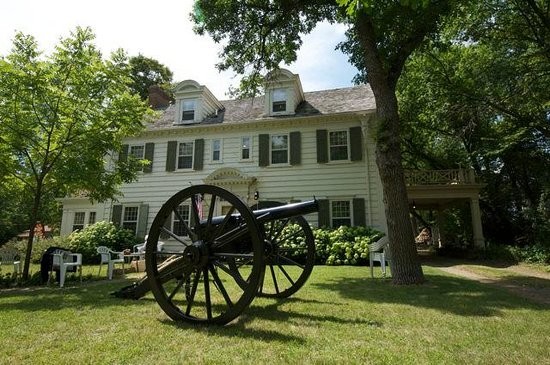 Some of the items on display at the museum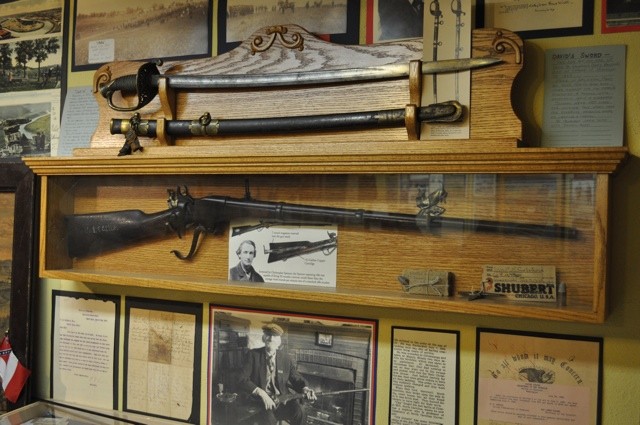 Backstory and Context
Cap built the house in 1882 and in 1886, after building and addition, opened it as an inn. He and his wife kept the business going until 1924, when he was 82 years old. His daughter and her husband remodeled the house in 1929 in the Georgian Revival style, which was popular at the time. The house has remained in the family and the first floor contains the museum. When Jay's mother was gravely ill towards the end of her life, he took care of her and also explored the house. It was during this time that he came upon his great grandfather's Civil War belongings, which included about almost 200 letters Cap wrote and his uniform that had the two bullet holes, and decided to open the museum.
Sources
http://www.nps.gov/nr/feature/places/13000326.htm http://prospecthousemuseum.org/index.php
Additional Information