Old Mission State Park
Introduction
Located just southeast of Coeur d'Alene along Route 90 and the Coeur d'Alene River, the Old Mission State Park is home to the oldest standing building in Idaho, the Mission of the Sacred Heart. Built between 1850 and 1853, the church was constructed by Jesuit missionaries and local Native Americans. The park also contains a visitor center, gift shop, campgrounds, picnic areas, and hiking and biking trails.
Images
Mission and park in Autumn.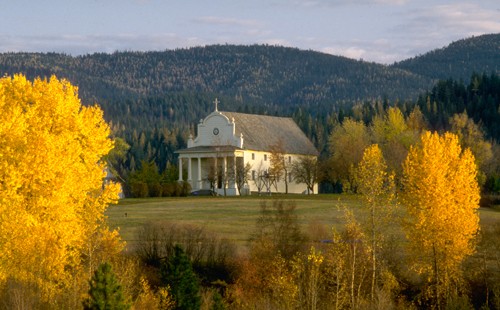 Interior of the Mission of the Sacred Heart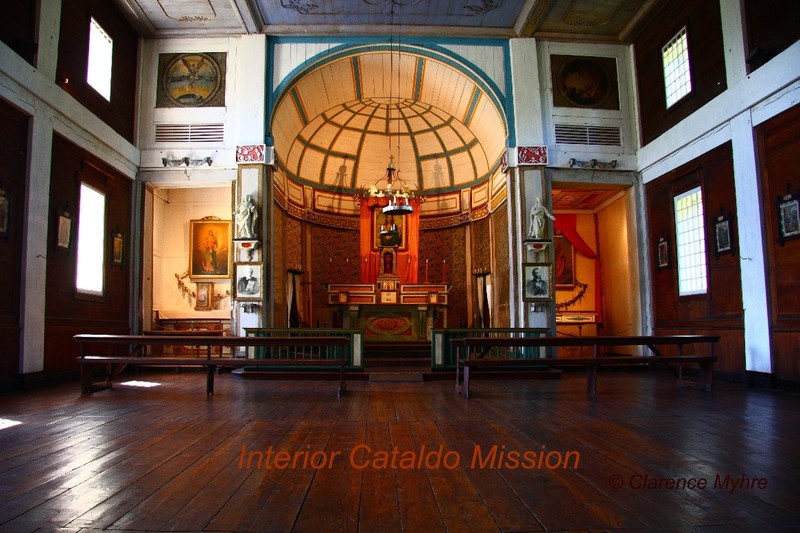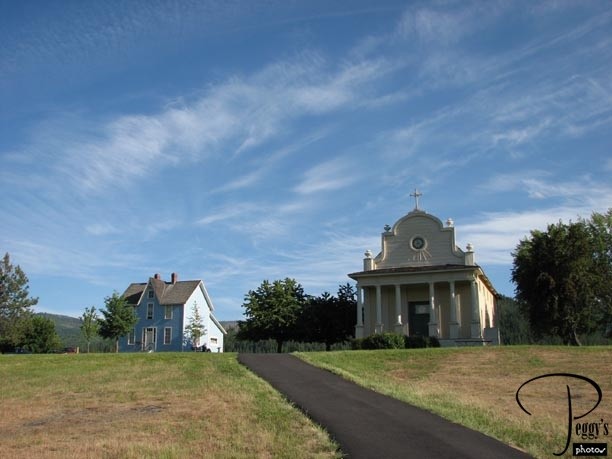 Backstory and Context
The mission, located in the 23 acre park, was designated a National Historic Landmark in 1961 and listed on the National Register of Historic Places in 1966. Also known as the Cataldo Mission, it was designed by Italian Jesuit missionary, Antonio Rovalli and named after the Sicilian priest, Giuseppe Cataldo. In time, aside from bringing Catholicism to the Native Americans, it served as a trading post for ranchers, miners and settlers, as well as a port for those traveling the Coeur D'Alene River.
A two-story parish house was also built, but it burnt down in 1887 as was later rebuilt. The current parish house is the restored version. Located nearby is a historic cemetery and visitor center which contains the award winning exhibit entitled, Sacred Encounters: Father De Smet and the Indians of the Rocky Mountain West. Sacred Encounters tells the story of the interactions between the local Native Americans and Westerners beginning with the arrival of one of the first missionaries, Father Pierre-Jean De Smet in the 1840s. It includes numerous artifacts from the Smithsonian and Museum of Natural History as well as a twenty minute video.
The picturesque mission and grounds are open year round, except during major winter holidays. It is also available for weddings with accommodations for up to 500 guests.
Additional Information