Betsy-Tacy Society
Introduction
Founded in 1990, the Betsy-Tacy Society in Mankato, Minnesota is dedicated to preserving the life and work of Maud Hart Lovelace, the author of the popular Betsy-Tacy book series that was published in the 1940s and 1950s. Maud based these books on the experiences she had growing up with her friend Frances in Mankato. Maud was "Betsy," Frances was "Tacy," and Mankato was "Deep Valley;" the story began at the turn of the 20th century and lasted until 1917. The series emphasized family tradition, friendships, and small town life. The society boasts 1,200 members, some of whom are from Germany, Japan, Australia and France. The society owns both Maud and Frances' childhood homes; its offices and gift shop are located in Tacy's House (332 Center St.). Both homes are National Literary Landmarks designated by the Association of Library Trustees, Advocates, Friends and Foundations (ALTAFF), which is a division of the American Library Association.
Images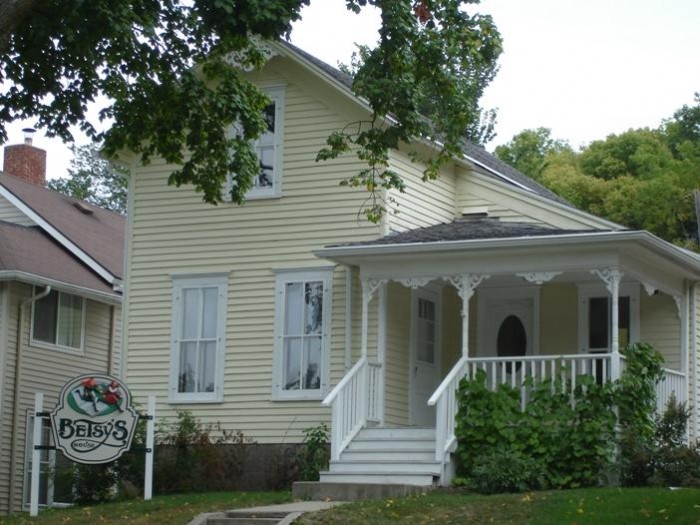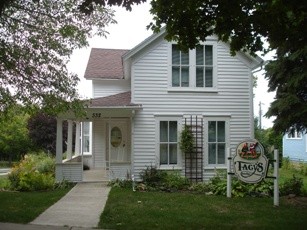 Backstory and Context
Maud Hart Lovelace was born in 1862. She began writing in the 1920s but did not start working the Betsy-Tacy series until the late 1930s. She and her husband, Delos Lovelace, moved to New York City. They talked about returning to Minnesota but never did.

The society was founded in 1990 and held its first convention in 1992, with 350 people attending. The society bought Maud's childhood home (333 Center St.) in 1995 and began restoring it. Through its efforts, the whole Betsy-Tacy series was republished in 2000. The society purchased "Tacy's" house in 2001.

Sources
http://www.betsy-tacysociety.org/sites/default/files/documents/HistoryoftheBTS-signlepage.pdf. Retrieved 7-29-15.
Additional Information