Monterey Hotel/Grand Hotel
Introduction
The Monterey Hotel, built in 1930, was the last addition to this block of specialty stores. Many hotels have stood on this site, and part of the 1880 Grand Hotel was incorporated into the present building. The Monterey hotel was Janeville's last major hotel building, and its Art Deco appearance has left a lasting impression on the architectural landscape of downtown Janesville.
Images
Monterey Hotel from W. Milwaukee Street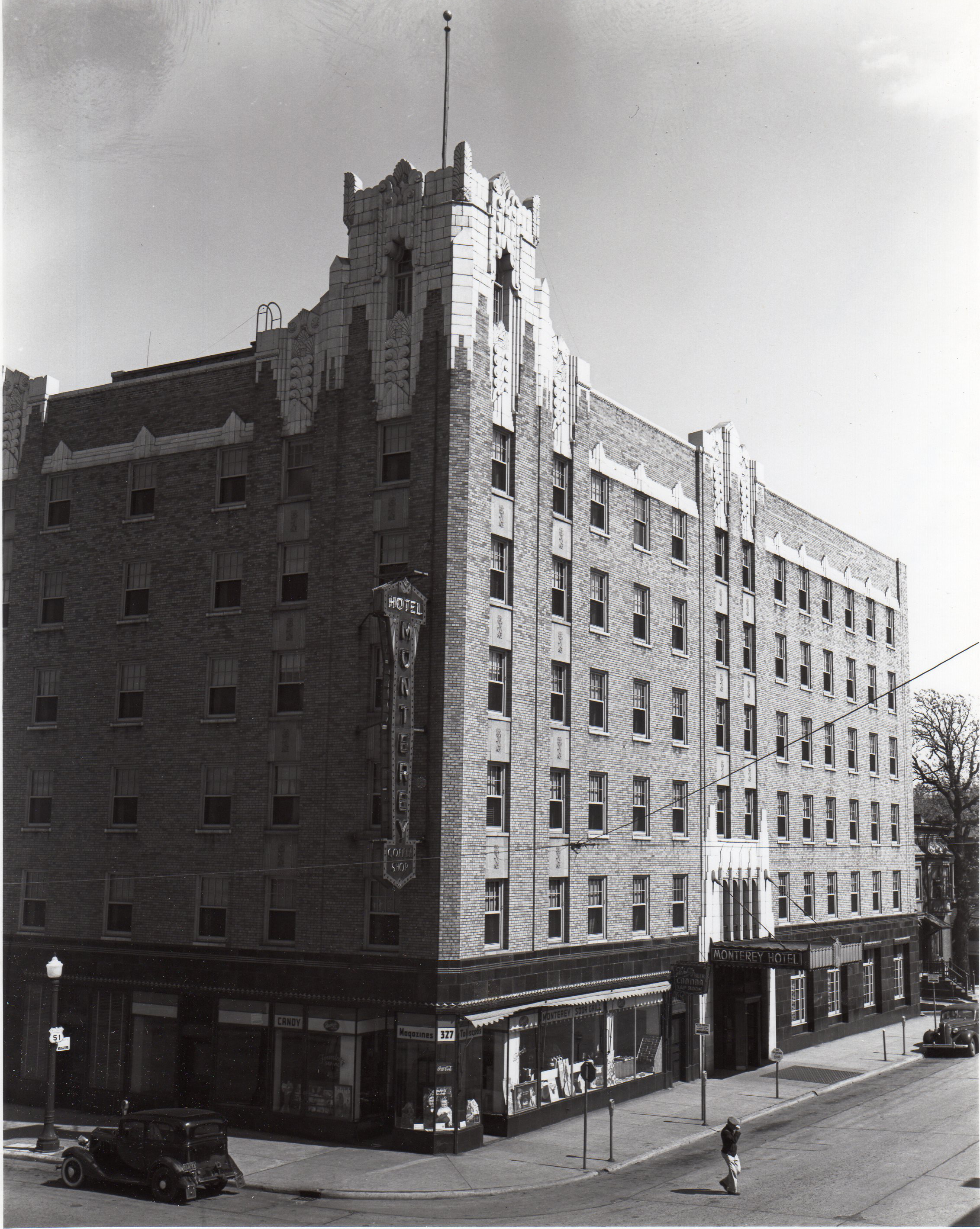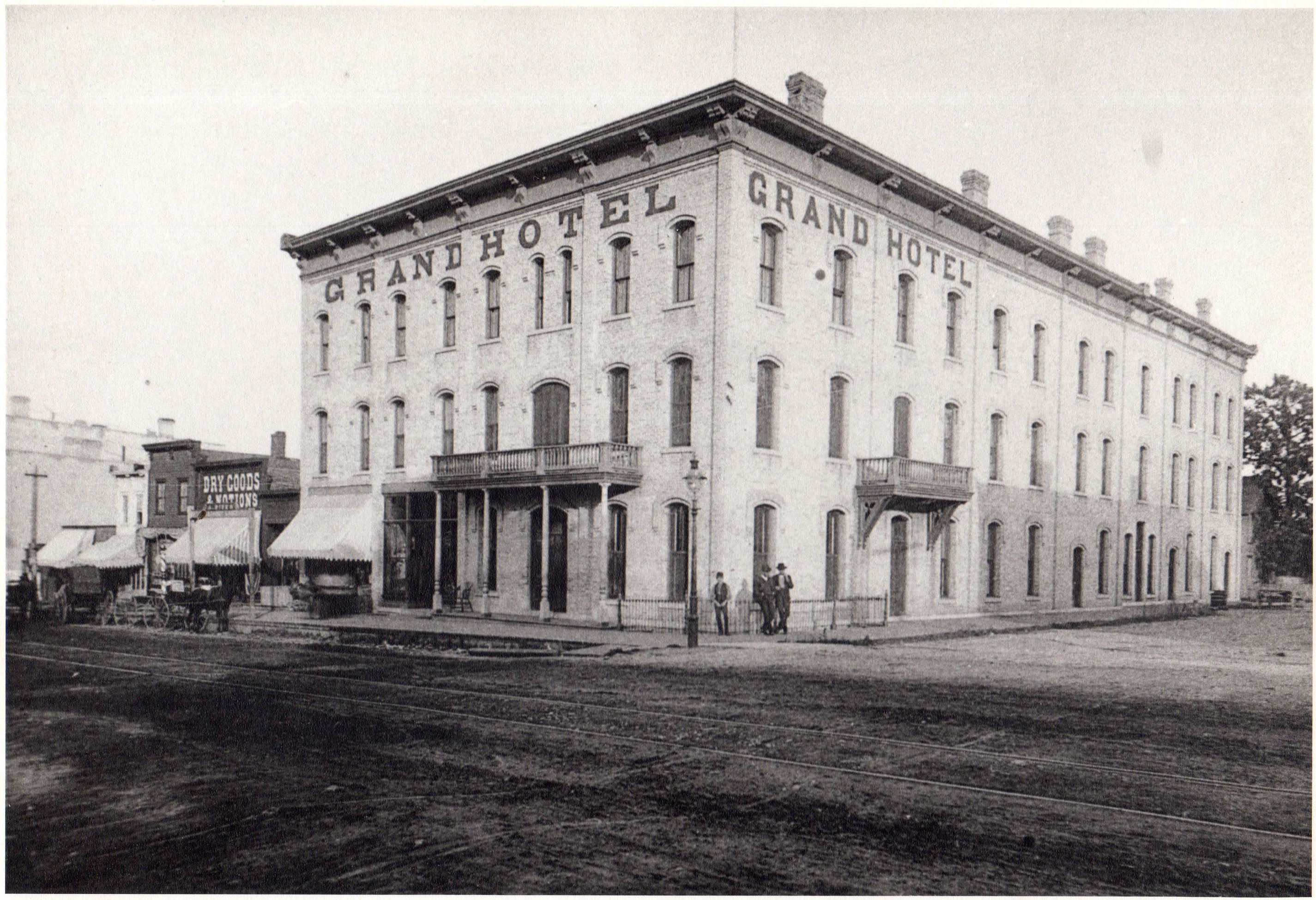 Backstory and Context
Art Deco style became increasingly popular throughout the 1920s and 1930s. Its emphasis on clean lines, bold geometric shapes, and lavish ornamentation is essentially a reaction to the many, relatively simple revival styles dominating home construction at the turn of the century. Art Deco quickly became associated with refinement and style, seeing as many Hollywood Studios and Movie Theaters employed it in their overall designs. Cities such as Los Angeles, Chicago, and New York have many Art Deco style buildings dotting their streets, while Janesville only features a handful of buildings featuring this design.