Hodge and Buchholz Carriage Factory
Introduction
This 1860s era factory building takes up a whole city block and was once known for producing fine horse carriages.
Images
Hodge and Buchholz Carriage Factory as it once looked.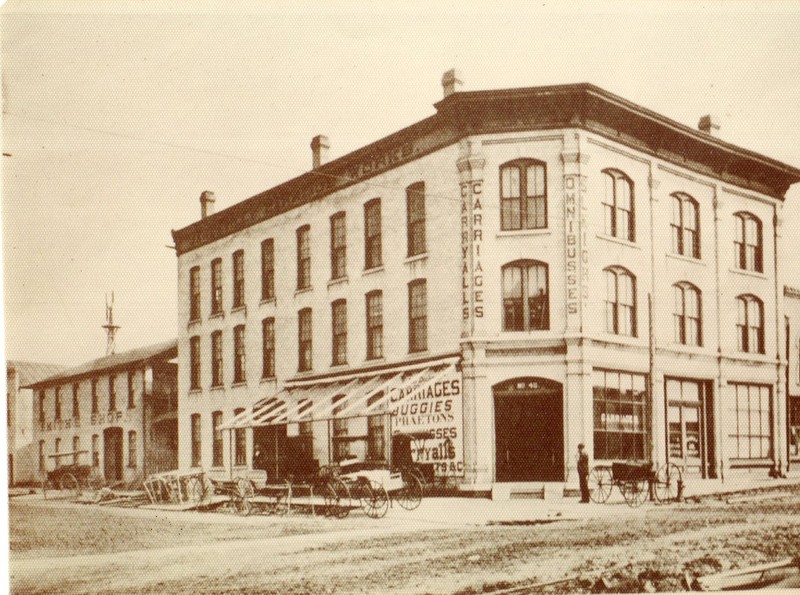 Backstory and Context
Robert Hodge and Herman Buchholz formed their partnership in 1863 to manufacture carriages. This building was constructed to sell and manufacture their line of carriages, omnibuses, buggies, phaetons, carryalls, sleighs, and circus wagons. In the 1880s, the business was renamed Janesville Carriage Company and in 1919, due to the invention of horseless carriages, they were sold out to Samson Tractor, a branch of the General Motors Corporation. Between 1923 and 1936, the building was occupied by the Bower City Implement Company, a manufacturer of agricultural equipment. These days the building hosts a number of non-equine related offices and businesses.