Lappin-Hayes Block
Introduction
An integral part of Downtown Janesville commerce, the Lappin-Hayes Block is a poignant reminder of the clash between old-fashioned and modern architecture that comprise much of Janesville.
Images
Lappin-Hayes Block c.1892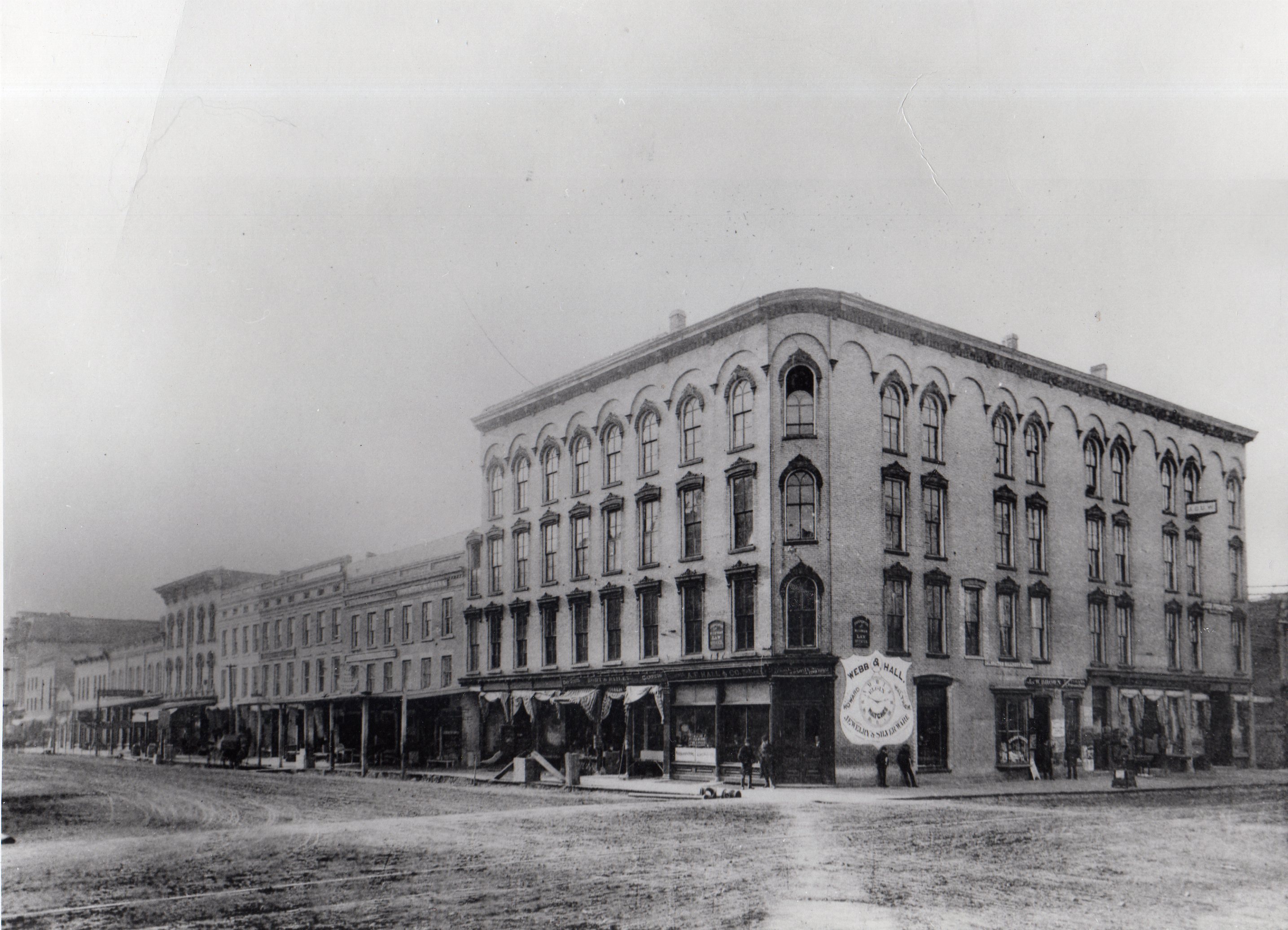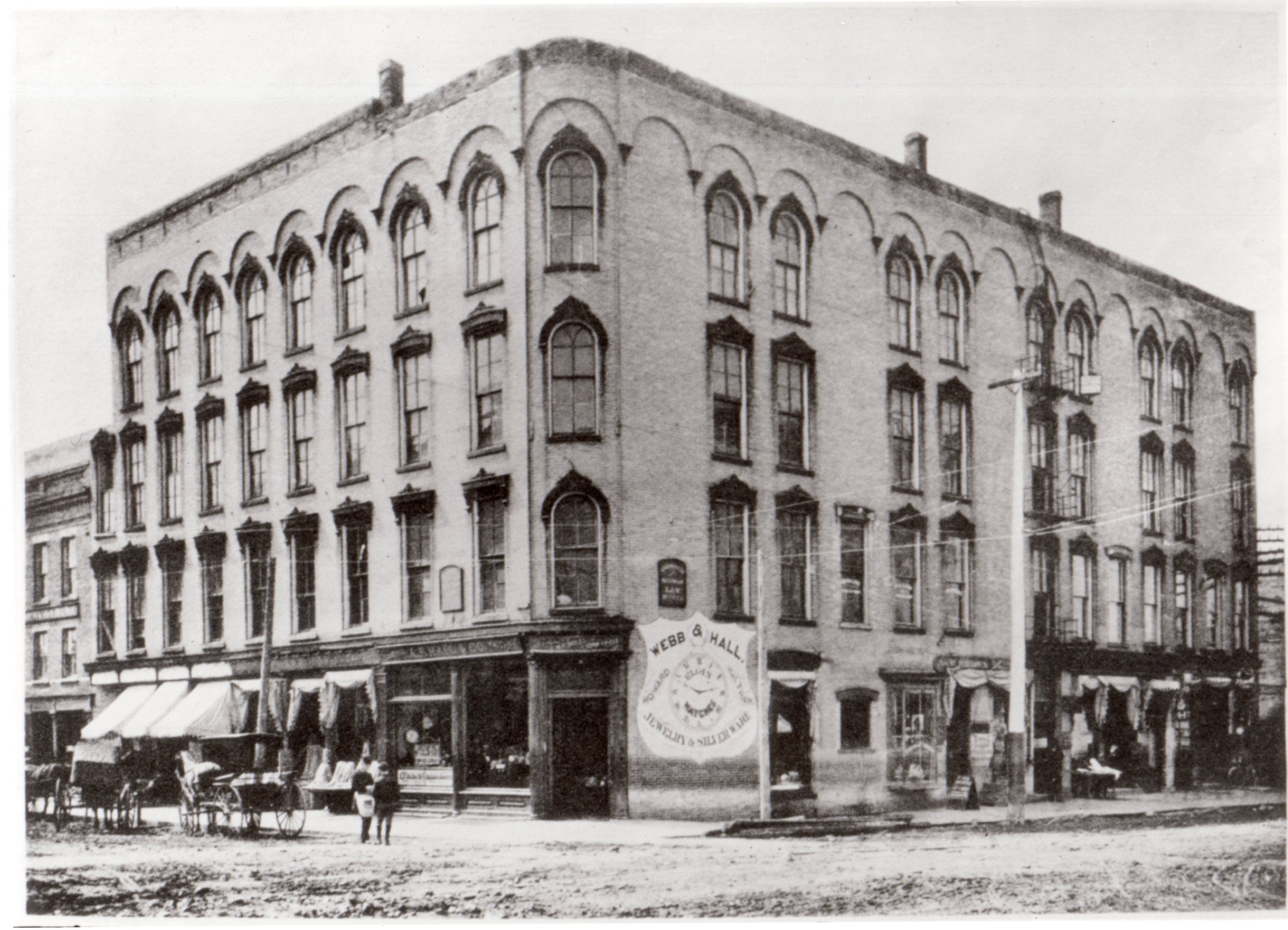 Backstory and Context
This iconic Italianate building is the focal point of the Main and Milwaukee intersection. The block stands on the site of Henry F. Janes' cabin, one of the first dwellings constructed in Rock County. Thomas Lappin, Janesville's first merchant, originally built his two-story store on this location in 1842. By 1855, a four-story building was complete and housed grocers, merchants, banks, attorneys, real estate dealers, physicians and an architect. Mutual Life Insurance Company, today known as Northwestern Mutual Life Insurance Company, was an early tenant here. A public hall, seating 800 persons occupied the upper stories and a saloon was housed in the basement. This was the center of Janesville's cultural and social life. In 1899 two exterior rounded bays were added to the corners by Dennis and Michael Hayes, Janesville contractors.