The Flamingo Las Vegas
Introduction
The Flamingo Las Vegas is a hotel/casino resort on the Las Vegas Strip notable in part for being funded by mobster Bugsy Siegel. The Flamingo was inspired by the Art Deco style, making it feel more like a building from the Miami area than from the Las Vegas Strip. Founded in December of 1946, the Flamingo Las Vegas is the oldest casino on the Las Vegas Strip that continues to operate.
Images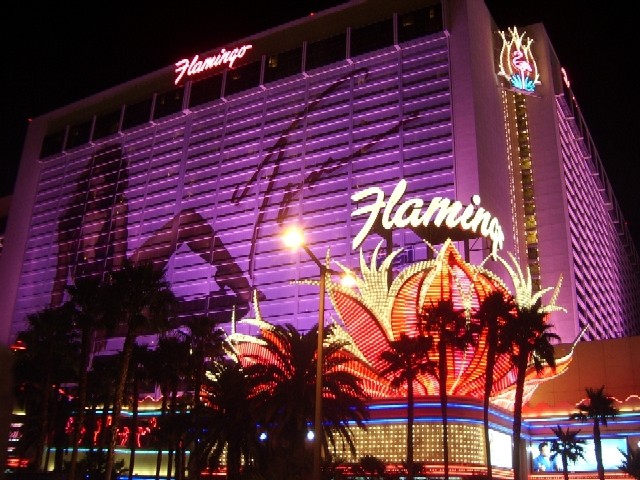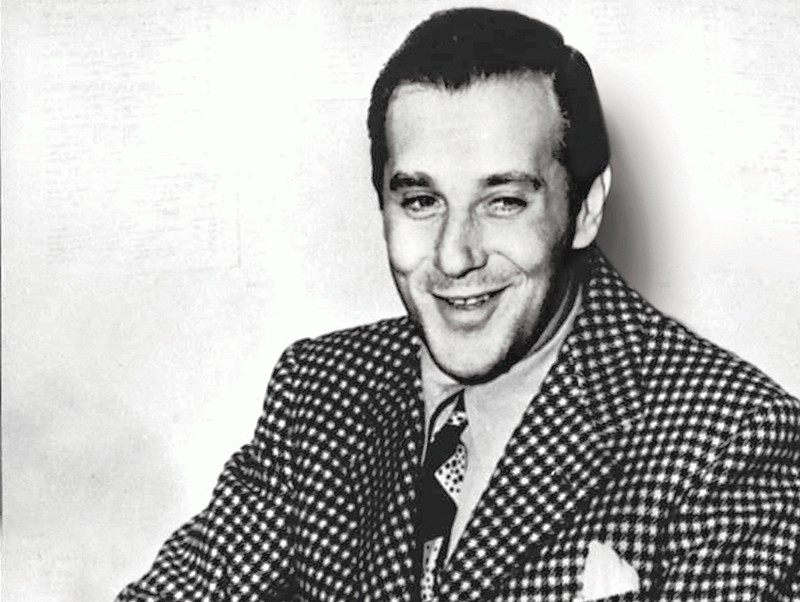 Backstory and Context
Using land bought from one of the Las Vegas' first settlers, Hollywood Reporter owner Billy Wilkerson had the idea to create a casino that would strongly resemble a European-style resort. After acquiring the land necessary for the Flamingo's construction, Wilkerson hired architect George Russell to design the casino. Construction began in the mid-1940s, but Wilkerson quickly ran out of money to fund the construction. Upon hearing about the project, Bugsy Siegel purchased a majority stake in the project, and with the help of other mobsters he knew, the Flamingo was funded and opened in December of 1946, pitched as the greatest resort hotel in the West.
At the time of its opening, the hotel was still under construction. Though Siegel pulled out all the stops for the grand opening, weather kept many Hollywood celebrities away. Guest rooms were not ready, so many of the gamblers who won took their winnings elsewhere.Even having singer Jimmy Durante as a headliner couldn't salvage the event.
The Flamingo was almost immediately a failure, losing over $300,000 in its first week open, and after a second week, it closed down until March of the following year, after which it held a more steady flow of funds. At the time, the casino was known as the Fabulous Flamingo, an homage of sorts to Siegel's girlfriend, Virginia Hill, who had red hair and long legs.
Siegel was murdered during this time of prosperity, however. Though the murder has never been solved, it is widely believed that Siegel's Mafia connections had him killed because they believed he was skimming from the casino's profits. There is a memorial to Siegel at the Flamingo.
The Flamingo underwent numerous changes in name and management over the next few decades, and it was not until 2000 that it was christened as the Flamingo Las Vegas. Currently, the Flamingo is owned by Caesars Entertainment Inc, and continues to entertain its guests with plenty of gaming, as well as high-profile entertainers.
Sources
http://www.lvstriphistory.com/ie/flam.htm https://en.wikipedia.org/wiki/Flamingo_Las_VegasBugsy Siegel Opens Flamingo Hotel. History.com. Accessed February 11, 2018. http://www.history.com/this-day-in-history/bugsy-siegel-opens-flamingo-hotel.


Additional Information