Independence Park
Introduction
Independence Park was established in 1924 and remains the oldest park in Charlotte. The park is home to the Argelger Memorial, a monument honoring Lilian Arhelger who drowned while saving a young woman in 1931. The park offers a variety of areas for picnics, athletic fields, and spaces for community events. The park's Elizabethean-style neighborhood location is notable for it's unique tranquility within a modern urban environment.
Images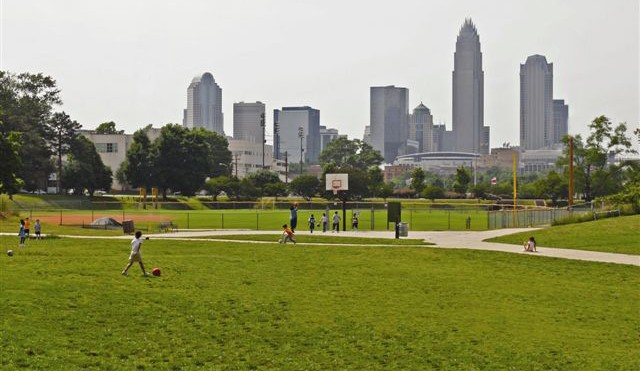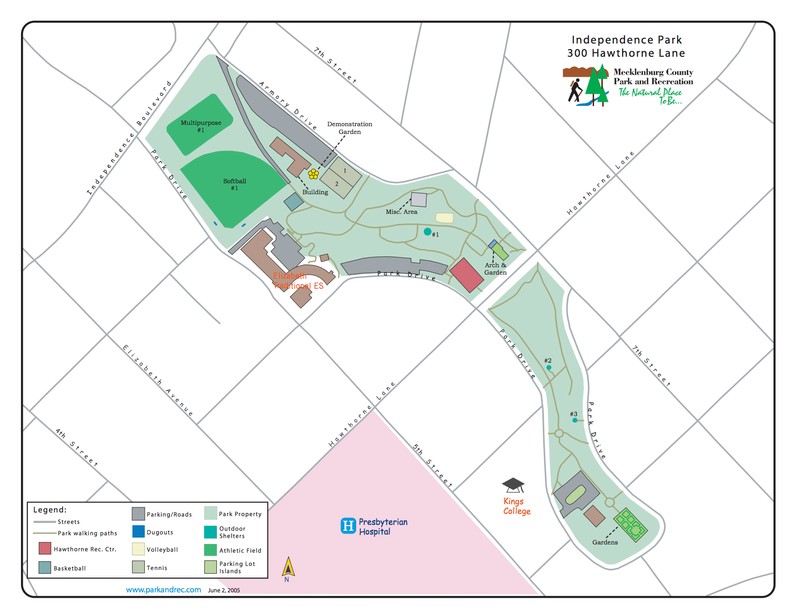 Plaque at the Lillian Arhelger Memorial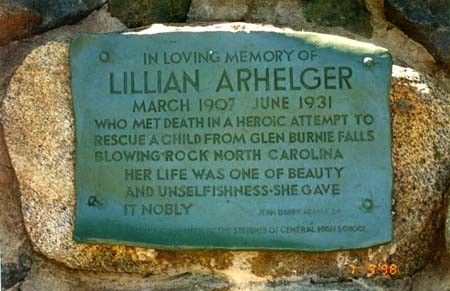 Backstory and Context
The Independence Park, established in 1924, is the oldest surviving park in the city of Charlotte. Local Charlotte industrialist Daniel Augustus Tompkins is credited with the development of this park, among other notable acts, including founding the Charlotte Observer.
The park is situated in the Elizabeth neighborhood, nestled into the neighborhood's western corner. 24 acres wide, the urban park is divided into two sections. Split down the middle by Hawthorne Lane, the park is slightly submerged into the ground, below street level. This submersion gives the impression of seclusion, and while it is surrounded by the large city, with a view of the Charlotte skyline, the park is said to feel tranquil, peaceful, and isolated from the urban surroundings.
The two sections of the park are distinctly different. The lower park is home to a rose garden, dated oak trees, a reflection pond, a gazebo, and winding walking paths. The upper park contains playgrounds, athletic fields, and a small stadium.
Most notably the park is known to be home to the historic Arhelger Memorial, named for 21 year old Lilian Arhelger. Arghelger was a girl scout counselor from Charlotte, who joined a group of scouts on an outing to Glen Burney Falls in Blowing Rock, North Carolina in June of 1931. When a young girl fell into the falls, Arhelger jumped in to rescue her, and drowned in the process. The structure was resurrected as a memorial to the heroic figure, and the stone and broken statue presides over the reflecting pool in the upper half of Independent Park.
Sources
http://www.cmhpf.org/Properties%20Foundation%20Reports/IndPark.html
Additional Information