The Grace Museum
Introduction
The Grace Museum offers three separate museums under one roof. The art museum's collection includes 1500 works, most of which were created by American artists with Texas connections. The Children's Museum is located on the second floor and includes interactive science exhibits and a replica of Abilene's Paramount Theatre where children can take the stage and produce shows. The third floor is a history museum, with exhibits that preserve and share the history of West Texas from the frontier period to the present. In addition to special programs, the facility is also home to a art history research library. The museum is located in the historic former home of Hotel Grace, built in 1909 and operated as a hotel until 1973.
Images
The museum is located in the former home of Hotel Grace. The building is listed on the National Register of Historic Places and the museum has earned the prestigious honor of accreditation from the American Alliance of Museums.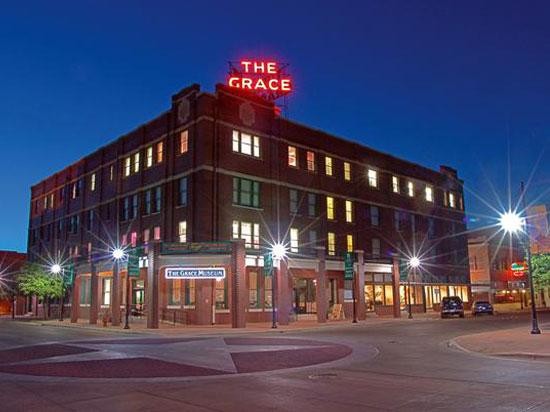 Hotel Grace in the 1930s.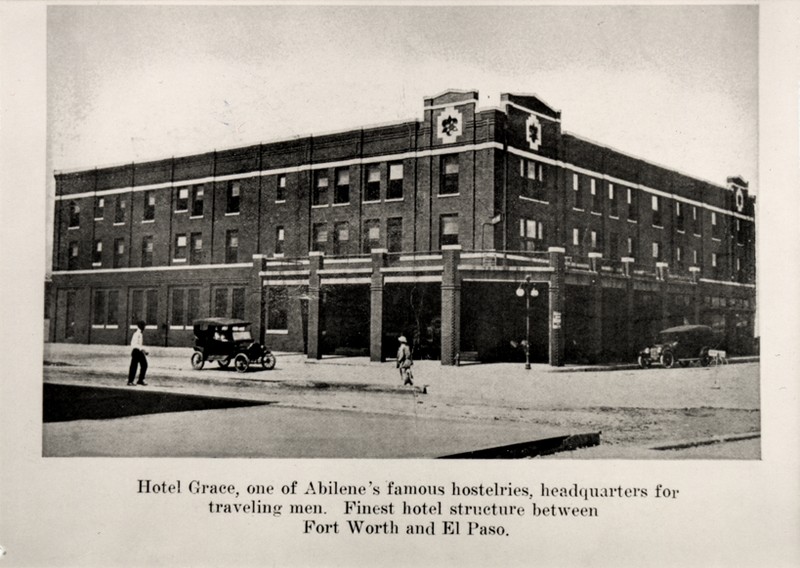 Backstory and Context
The hotel was operated as the Grace Hotel until 1946 and was the finest hotel on the rail line between Fort Worth and El Paso. New management took over and the hotel was renamed the Drake in 1946. The hotel continued to flourish until declining rail traffic and shifting consumer preferences took its toll, With the advent of interstates, motorists often preferred to stay at inexpensive motels that were located next to the highway. The hotel closed in 1973 and was in complete disrepair by 1980. The historic hotel and nearby Paramount Theatre were slated for destruction in the mid-1980s until a group of concerned citizens came together to preserve and restore these historic structures. With the support of the
Dodge Jones Foundation and countless other supporters, the Grace Hotel reopened as a cultural center in 1992.
Additional Information