Fox Theater
Introduction
The Fox Theater is a historic theater in Steven's Point, Wisconsin. It was built by prominent city businessman G.F. Andrea in 1894 and designed by architect Oscar Cobb in the Romanesque Revival style. Its original name was the Grand Opera House and during the first phase of its life vaudeville and other stage productions took place there. It was also the city's primary social and cultural gathering place. Civic and charity events and speeches were held there. Two prominent early 20th century national political figures, Eugene Debs and William Jennings Bryan (both socialist candidates for the presidency), gave speeches there. The theater is currently closed but efforts are underway to try to restore and reopen it. It was placed on the National Register of Historic Places in 1982,
Images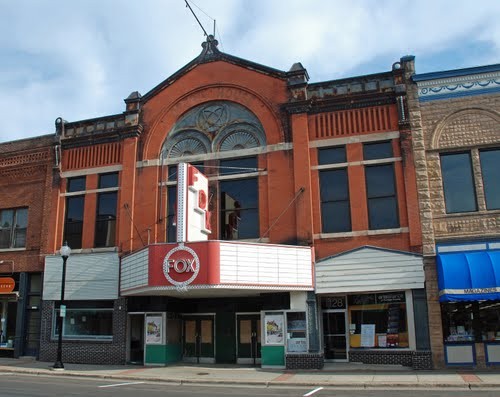 Backstory and Context
The Grand Opera House closed in 1915 but later reopened five years later as the Majestic Theater. Improvements were made during the next few decades. A few other operators owned the theater until it finally closed in 1986. The Arts Alliance of Portage County acquired the property in 2013 with the goal of opening the theater once again.

Sources
https://en.wikipedia.org/wiki/Fox_Theater_(Stevens_Point,_Wisconsin) http://www.wisconsinhistory.org/Content.aspx?dsNav=N:4294963828-4294963813&dsRecordDetails=R:NR1795 Jeanette A. Sanders. "Grand Opera House," National Register of Historic Places. 7-26-15.
Additional Information