Wells Fargo History Museum, Charlotte
Introduction
This museum is located within the Wells Fargo Center, the 7th tallest skyscraper in Charlotte. The building houses the professional offices of Wells Fargo and other companies, but for visitors to the city, the building is most significant as the home of the Charlotte branch of the Wells Fargo History Museum. This interactive and educational museum illustrates the company's growth from servicing 1850's pioneers to becoming one of the nation's top financial institutions. The museum exhibits educate guests about the history of money and banking as well as the role of the Wells Fargo company within the nation's economy.
Images
Wells Fargo History Museum Exterior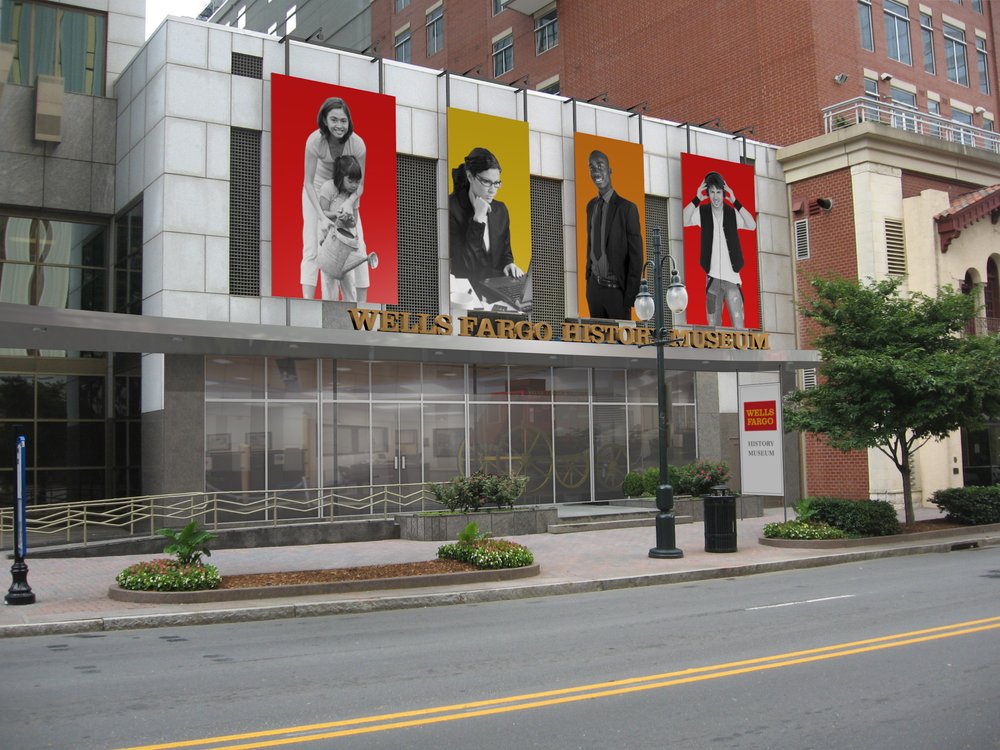 Wells Fargo History Museum Exterior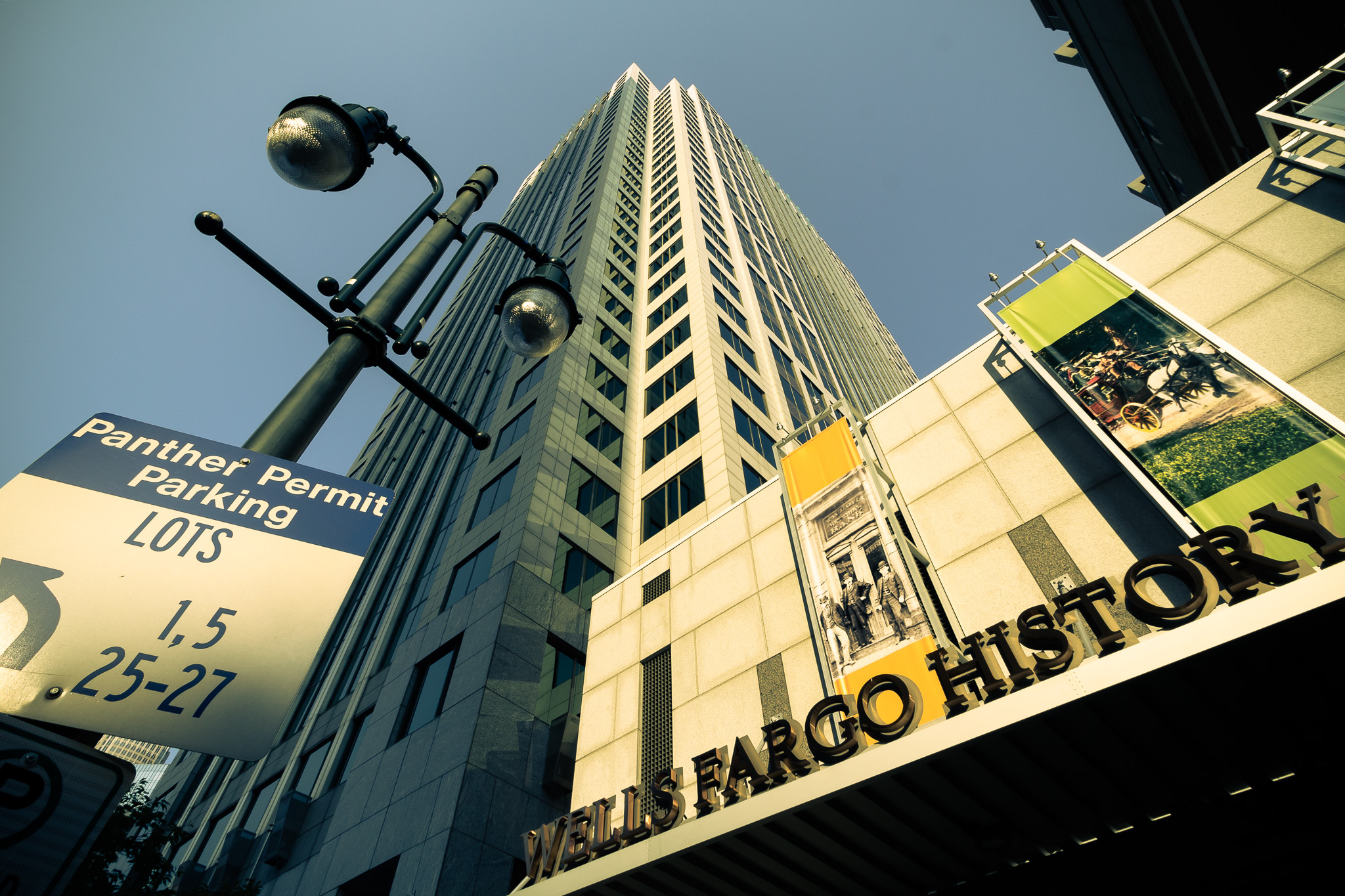 Wells Fargo History Museum Stagecoach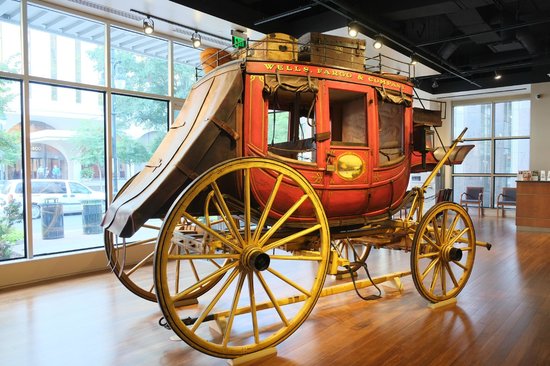 Wells Fargo History Museum Interior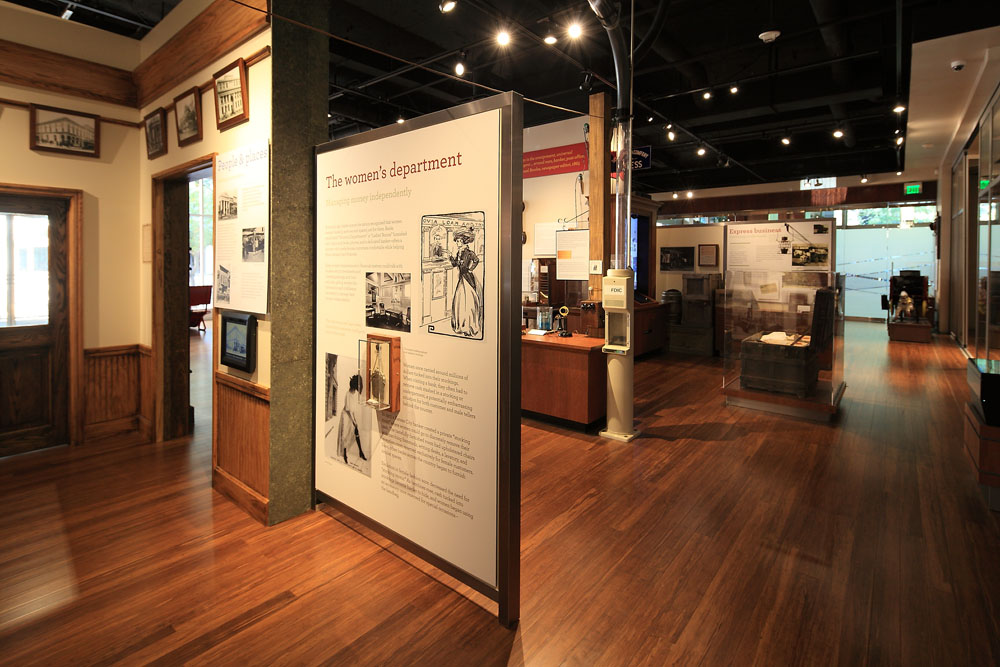 Backstory and Context
In March of 1852 in New York City, Henry Wells and William Fargo signed paperwork forming the official Wells Fargo and Company. With the intention of providing express and banking to California, the company was designed to implement financial services among the growing population of pioneers moving west. Professions like mining, merchant and store ownership and ranching were growing rapidly in the undeveloped Western States, and Wells Fargo capitalized on this. By just 1918 the company had expanded to more then 10,000 offices based in various mining camps, growing cities and small towns.
The company was determined to provide the most efficient service from the East Coast. Their first method of transport was relying on sailing ship or steamer. However this was quickly outdone with the development of the stage coach. As civilization continued to develop advanced methods of technology and transportation, Wells Fargo followed suit.

Within a short amount of time the well known Pony Express was developed, and eventually the railroad would be installed. However within just several years business transactions would begin to utilize the telegraph, morphing into the flow of technology development which would lead to the invention of the radio, telephone, and internet, all of which was used to facilitate Wells Fargo business.
Wells Fargo Museums are located all around the United States, and the Charlotte branch is known for having a significant and unique collection of artifacts, exhibits, and information. Included in the Charlotte branch is an authentic and rare 19th century Concord stage coach, an interactive telegraph machine, a recreated, underground mining tunnel, and actual gold nuggets and rare coins.
Sources
http://www.wellsfargohistory.com/museums/charlotte/
Additional Information