Ager House
Introduction
The Ager House is a historic home in Eau Claire, Wisconsin. It was built in 1894 by Brady Benjamin Anderson in the Queen Anne style and has been well-preserved. Between 1903-1941 it was the home of Norwegian-born author and editor Waldemar Ager. Ager wrote seven novels and several short stories about Norwegian life in America. Throughout his life, Ager advocated for the preservation of Norwegian culture and language; he was also a strong supporter of prohibition. The house was placed on the National Register of Historic Places in 2000.
Images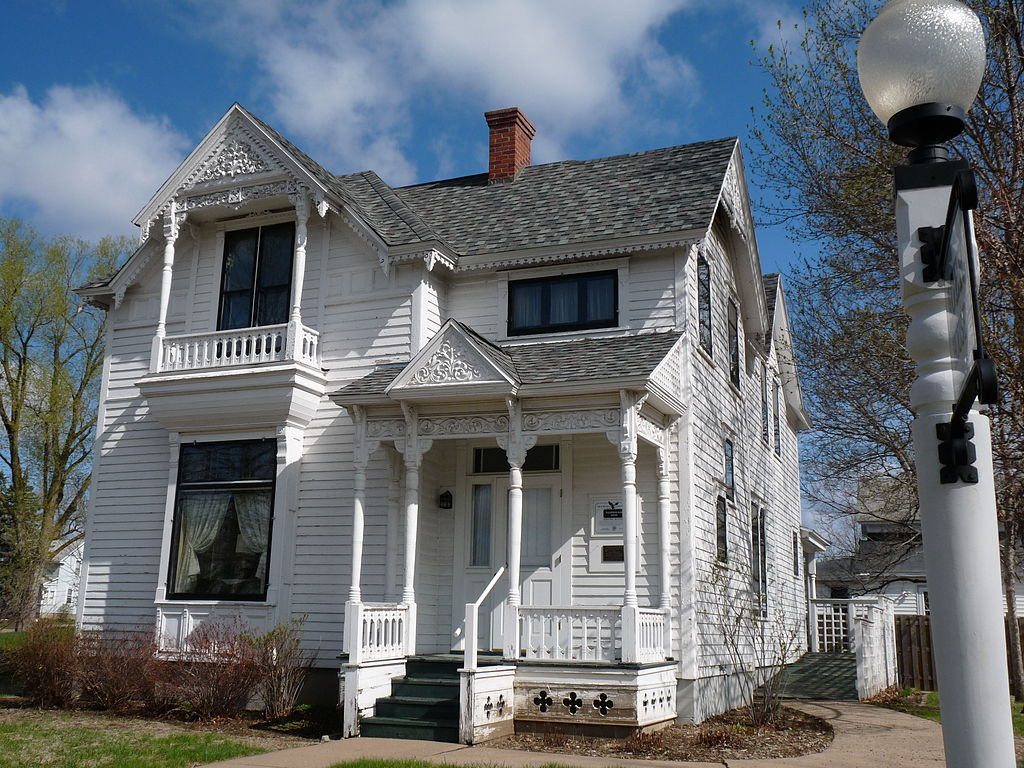 Backstory and Context
The house remained in the Ager family until 1962 when it was bought by a hospital. In 1993, the hospital wanted the land on which the house stood and moved the house to its current location in 1994. The Waldemar Ager Foundation formed in 1993 to preserve the house and the Waldemar's legacy.

Sources
Elizabeth L. Miller. "Anderson. Brady/Ager, Waldemar. House," http://focus.nps.gov/pdfhost/docs/NRHP/Text/00000190.pdf. Retrieved 7-25-15. "A Brief History," http://www.agerhouse.org/house.htm. Retrieved 7-25-15.
Additional Information