Carillon Historical Park
Introduction
This 65-acre historical park includes a number of exhibits and activities that allow children and adults to learn about the history of the city and its role in aviation, engineering, and manufacturing. The park includes the Wright Flyer III, a National Historic Landmark. Built in 1905, this version of the Wright Brother's pioneering aircraft design became the first practical airplane in world history. The park is also home to 25 historic buildings, a carousel, theater, children's museum, and the Deeds Carillon, a 151-foot tall bell tower.
Images
Highlights of the park include the 151-foot Deeds Carillon, Kettering Family Education Center, Wright Brothers Aviation Center, and Newcom Tavern which was built in 1796.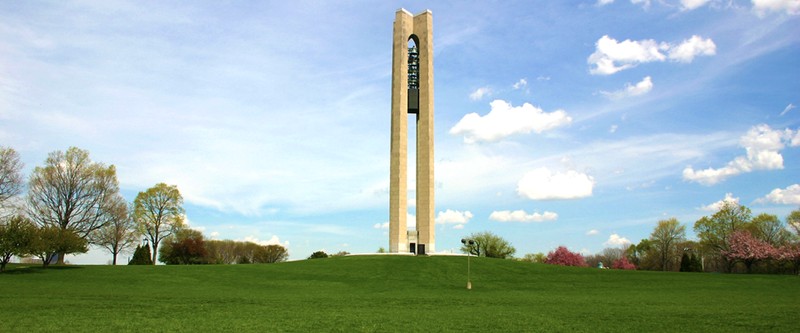 Backstory and Context
The idea for the park originated with Colonel Edward Andrew Deeds (1874–1960) and his wife Edith (1869–1947). On a trip to Europe in the 1930s, Edith was inspired by the carillons she saw in Belgium and wanted one to be built in Dayton. Her dream came to fruition in 1940 when the carillon was erected. During the 1940s, the Deeds decided to expand the site into the 65-acre park seen today for the purpose of highlighting the city's industrial and aviation history.
Sources
"Carillon Historical Park." Dayton History. Accessed July 21, 2015. https://www.daytonhistory.org/visit/dayton-history-sites/carillon-historical-park.
Additional Information