Landmark Center
Introduction
Originally a U.S. Post Office and Courthouse, the building is now a cultural and arts center. Events held here include musical performances, dance, theater, exhibitions, and public forums. The center is home to several galleries and museums, including the American Association of Woodturners Gallery, Landmark Gallery, Uncle Sam Worked Here (an interactive history museum), Ramsey County Historical Society Gallery and Research Center, and the Schubert Club Museum. The center offers various public, private, and educational/school tours of the building and city. Inside this beautiful building is a 5-story courtyard with a skylight and rooms with 20-foot ceilings.
Images
A former post office and court house, Landmark Center is now the premiere cultural hub of St. Paul.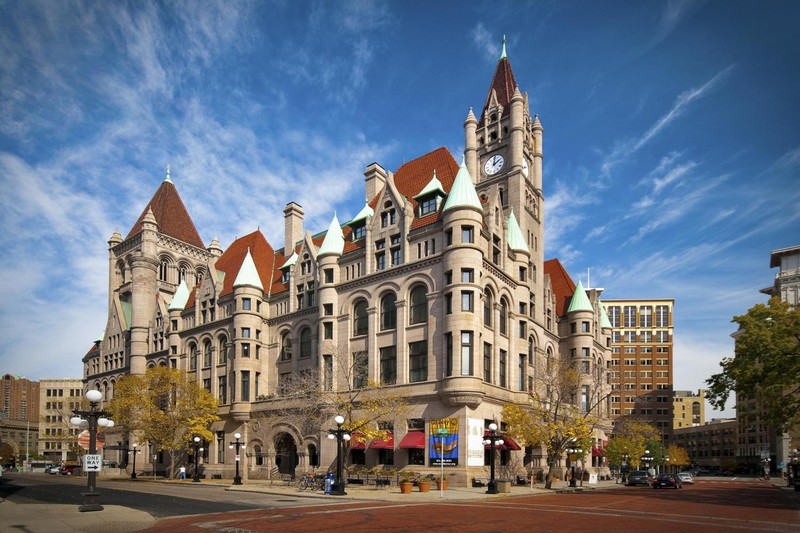 Backstory and Context
Designed by Willoughby J. Edbrooke, the Landmark Center was built in 1902. The building became rundown and faced destruction in the early 1970s, but was saved and restored to its previous state. It was added to the National Register of Historic Places in 1969.
Sources
"History." Landmark Center. Accessed July 21, 2015. http://www.landmarkcenter.org/about/history.htm.


Additional Information