Union Depot
Introduction
A premier transportation hub both from the 19th century to today, Union Depot has connected St. Paul to the larger world for nearly a century. Similar to urban train stations in New York and other major cities, this building features a vaulted ceiling inspired by the work of Rafael Guastavino. After its restoration in 2011-2012, the Depot connects passengers to the city bus system as well as the light rail, taxis, and Amtrak. The Depot offers guided tours every other Tuesday that provide access to the entire building and include discussions of the building's history and its role in St. Paul history. The depot also has five rooftop beehives that produce and sell Bee Line Honey.
Images
St. Paul's Union Depot was restored between 2010 and 2012.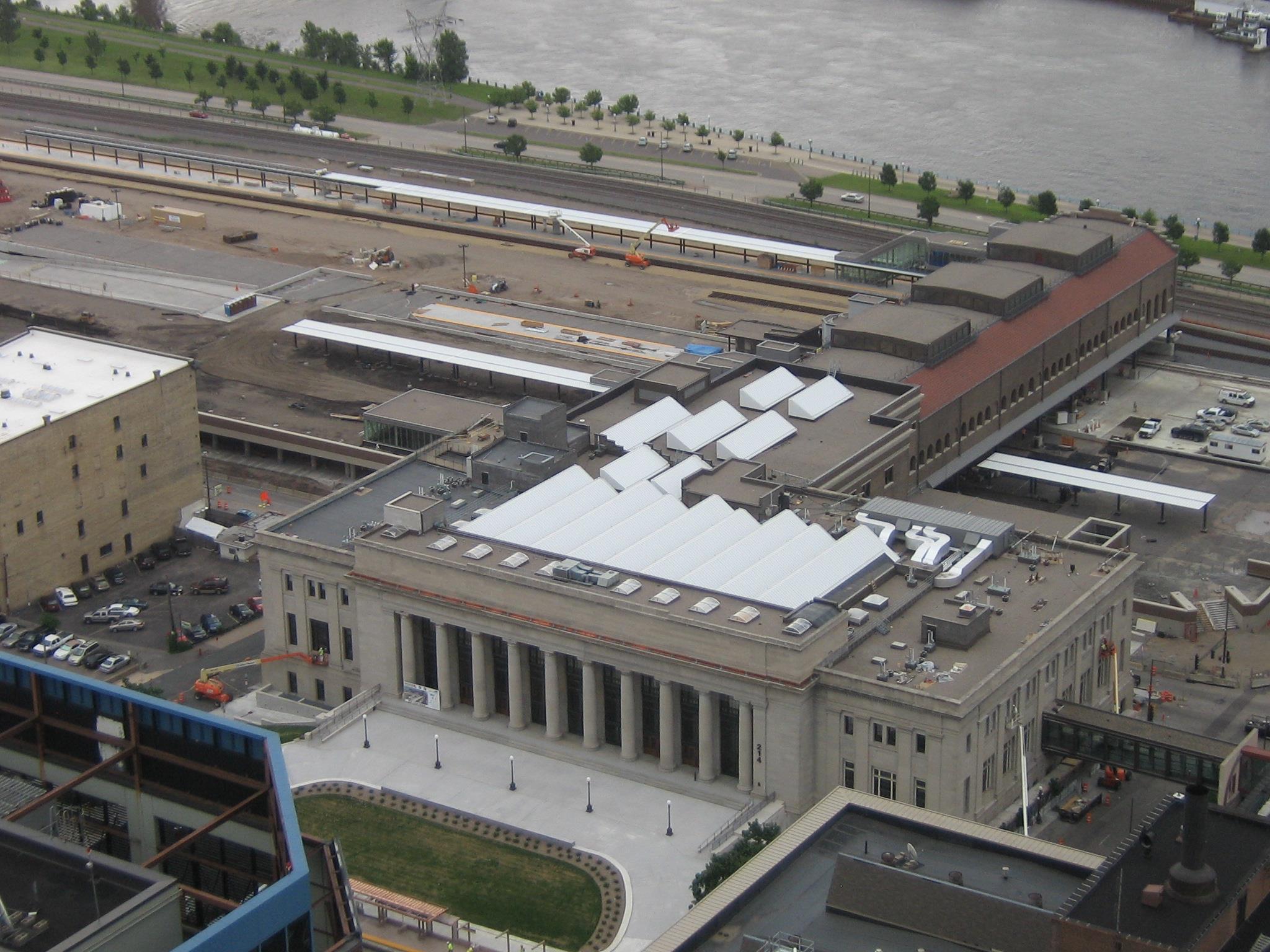 Similar to other urban rail depots, this station features the vaulted ceiling design made famous by Rafael Guastavino and his son Rafael Jr.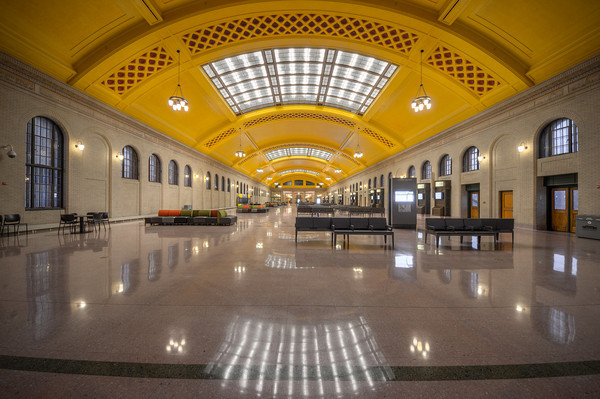 Guastavino Vaulting: The Art of Structural Tile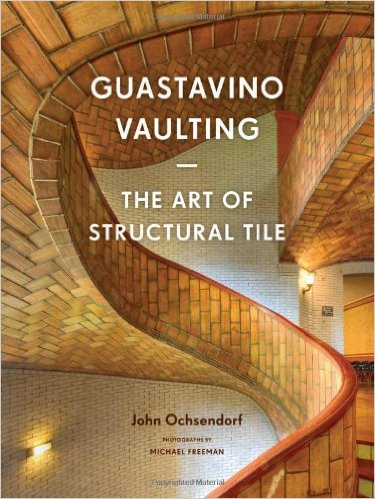 Backstory and Context
Union Depot was built in 1926 and at its peak, the station served 20,000 passengers each day by connecting them to over three hundred routes. This station replaced a previous structure that was built in 1881 and destroyed by fire. Construction for the current station started in 1917 but was stalled owing to the outbreak of World War I. The station was completed in 1926. Many suspected that the building might be demolished after the last train rolled through the station in 1971. However, the station once again connects residents to the nation's passenger train network via Amtrak and the building was restored between 2010 and 2012. As a result, it continues to connect the city to transportation networks and also serves as a retail and entertainment destination.
Sources
Thompson, Jeffrey. Inside the new St. Paul Union Depot. MPR News. December 05, 2012. Accessed March 17, 2017. https://www.mprnews.org/story/2012/12/05/photos-st-paul-union-depot-reopens.


Additional Information