North Dakota Heritage Center & State Museum
Introduction
The North Dakota Heritage Center & State Museum is operated by the State Historical Society of North Dakota. It serves as the Society's headquarters and is also the location of the State Geological Survey and State Archives. It is the largest museum building in North Dakota, featuring four galleries that explore the state's rich natural and cultural history. The first gallery, called the Adaptation gallery, showcases the state's ancient geological record, featuring fossils, cast skeletons of a T-Rex and Triceratops, and an interactive timeline that takes visitors on a journey beginning 600 million years ago; the Innovation gallery highlights the state's archaeological record, beginning 13,000 years ago, through the fur trade and up to the 1860s; the Inspiration gallery explores the state's past form the mid-1800s to today, focusing on agriculture, industry and energy, settlement, immigration and migration, and conflicts and war; the last gallery, the Governors gallery, is where temporary and traveling exhibits are presented. The building was expanded in 2014. There is also an amphitheater and an outdoor plaza featuring an ancient petrified tree and large boulders dating to 56-million years ago.
Images
The North Dakota Heritage Center & State Museum is the state's main history museum. This photo shows the plaza in front of the new atrium. The large boulders in the foreground are 56 million years old.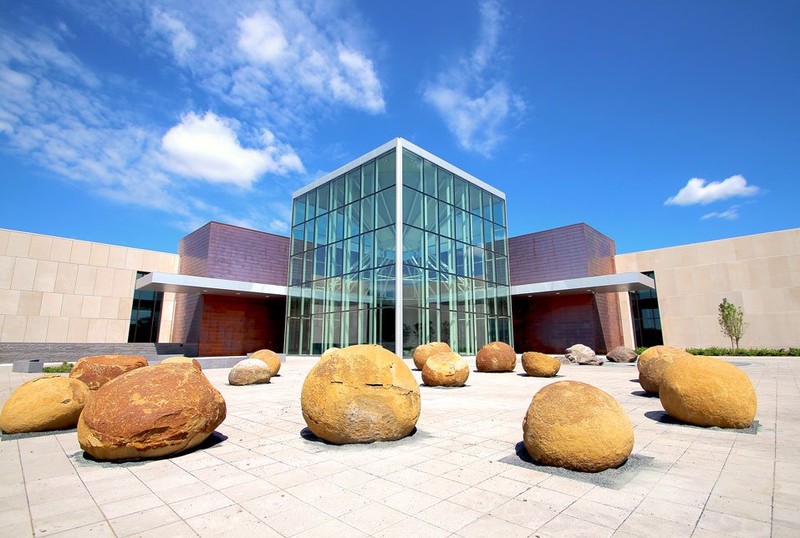 This mastodon skeleton stands in the museum lobby.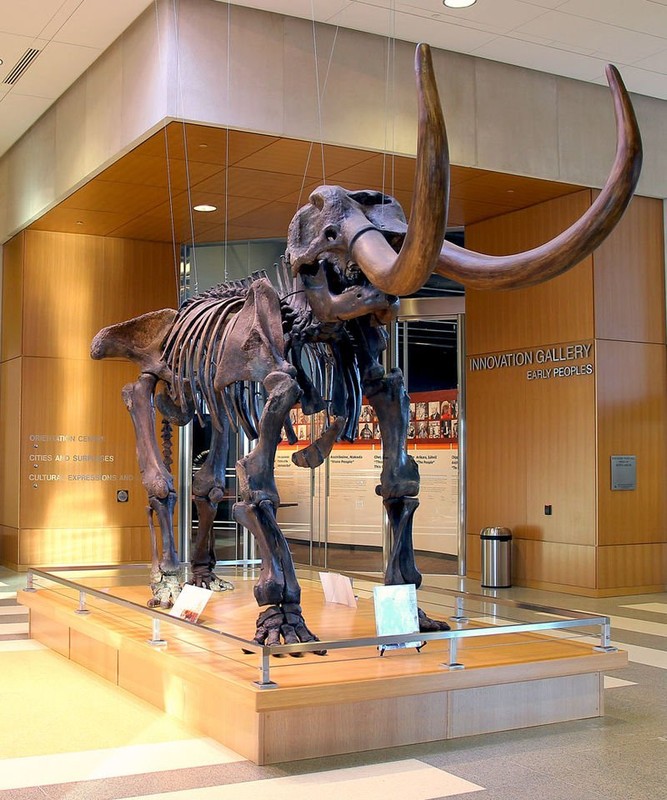 The T-Rex and Triceratops skeletons on display in the Adaptation gallery.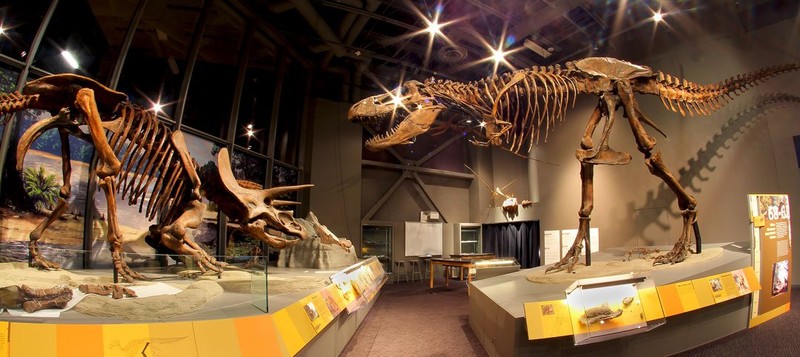 Backstory and Context
The Historical Society is tasked with several responsibilities including managing 57 historic sites in the state as well as offering numerous public and public education programs throughout the year.
Sources
"North Dakota History Center & State Museum Visitor Guide." State Historical Society of North Dakota. Accessed February 21, 2018. http://history.nd.gov/book/shsnd/visitorguide/#page/1.

Photos: North Dakota Heritage Center & State Museum
Additional Information