Hearthstone Historic House Museum
Introduction
Built by Appleton Paper and Pulp Company Henry J. Rogers, the Hearthstone Historic House, now a museum, was the first home to be lit by with a (Thomas) Edison central hydroelectric station on September 30, 1882. The station, the Appleton Edison Light Company, was the first commercial electric power plant in the country. The station powered two paper mills in addition to the house.
Images
The Hearthstone Historic House Museum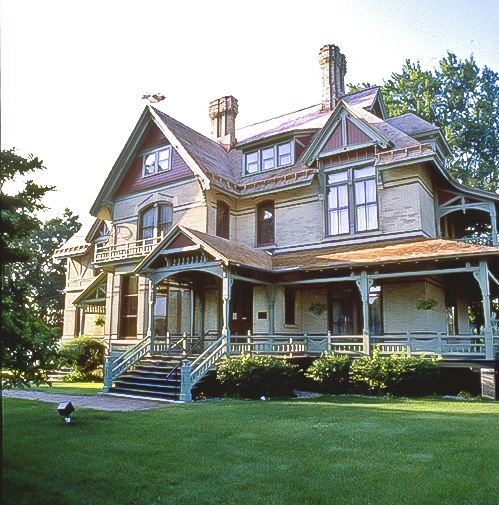 Backstory and Context
The house was designed in the Queen Anne style by Appleton architect William Waters. The museum features exhibits about hydro-electric power and until September 2015 had an exhibit displaying Thomas Edison's toasters and coffee sets. The original light switches and wiring in the house remain and are still functional. The house was placed on the National Register of Historic Places in 1974. Several owners lived the house until 1986, when the house was sold to the Friends of Hearthstone which opened it as a museum soon after that time.
Additional Information