Mount Washington Tavern
Introduction
Part of the Fort Necessity National Battlefield, Mount Washington Tavern is an excellent example of a mid-19th century roadside tavern. Built in the 1830s by Judge Nathaniel Ewing, the tavern catered to stagecoach travelers along the country's first federally funded National Road, now known as US route 40. It is so named due to the fact that George Washington owned the land upon which is was built from 1770 until his death in 1799.
Images
Mount Washington Tavern's exterior.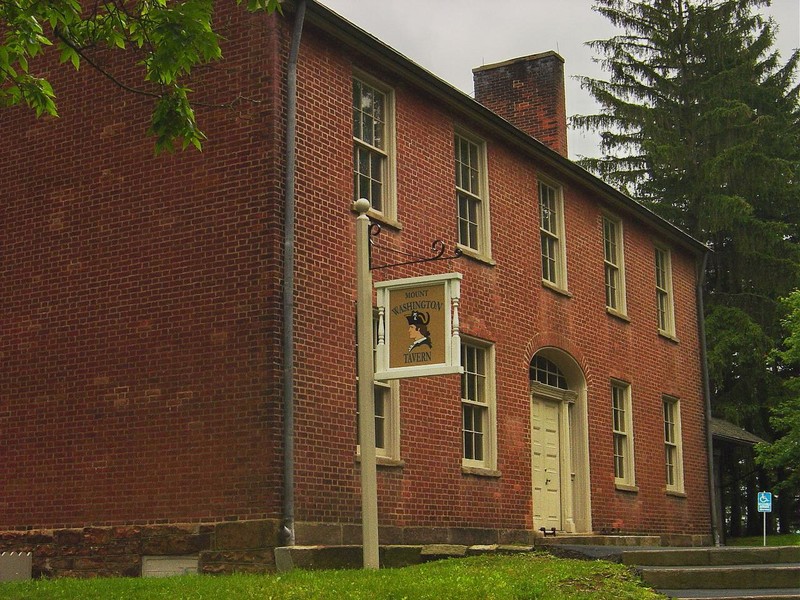 Communal bedroom within the tavern.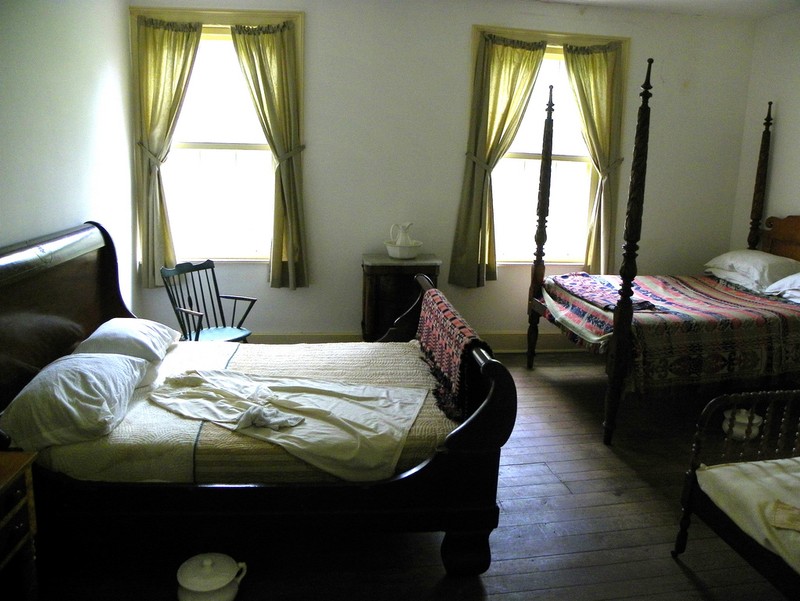 Steps leading up to the Mount Washington Tavern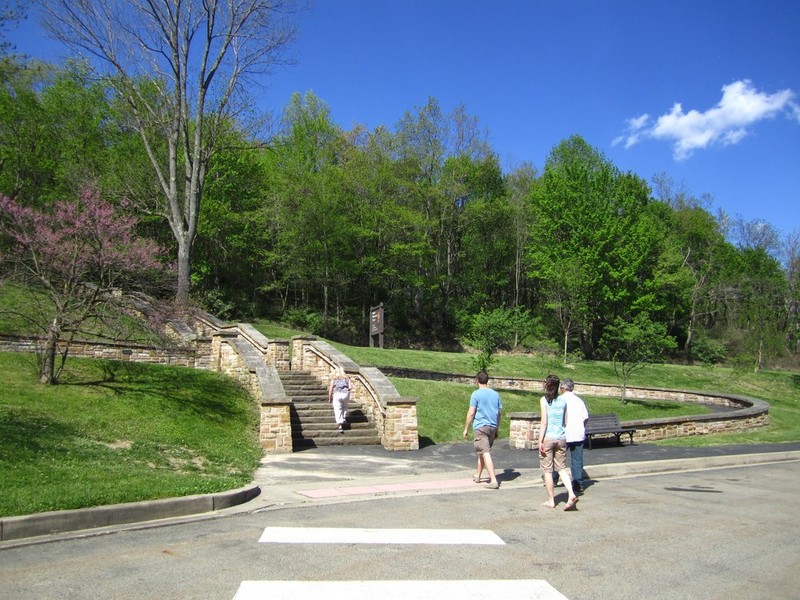 Backstory and Context
The eleven room tavern and inn was run by James and Rebecca Sampey and includes a barroom that served the male clientele only, a parlor, which was the most ornately decorated room, a dining room that served hearty food to weary travelers on long tables and benches, and a kitchen. The bedrooms were far from private, as they usually contained multiple beds that were often times shared with complete strangers who came and went during the night. 
The tavern's patrons eventually faded as the railroad became a more efficient means of travel, and it was purchased by Godfrey Fazenbaker in 1855. He and his family resided there for the next 75 years. The Commonwealth of Pennsylvania then purchased the property in 1932 and the National Parks Service incorporated it into the Fort Necessity National Park in 1961, where it has remained ever since.
The tavern is just a short walk from the recreated Fort Necessity. It has been restored back to its 19th century beginnings with period furnishings and fixtures and is open daily for self-guided tours that include numerous informational placards. 
Sources
"Mount Washington Tavern." National Park Service -- Fort Necessity National Battlefield. Revised June, 2009. Accessed December 6, 2016. https://www.nps.gov/fone/learn/historyculture/upload/FONE%20MWTSiteB_NBl_pcheader.pdf
Lowry, Patricia. Places: near Fort Necessity, a National Road inn is reclaiming 1830s interior." Pittsburgh Post-Gazette. June 28, 2006. Accessed December 6, 2016.https://www.nps.gov/fone/learn/historyculture/upload/FONE%20MWTSiteB_NBl_pcheader.pdf  
Additional Information