Paine Art Center and Gardens
Introduction
The Paine Art Center and Gardens is an art museum located on a historic estate in Oshkosh, Wisconsin. Founded in 1948, it houses over a thousand pieces of art, including American and French Barbizon paintings from the 19th and 20th centuries, as well as sculptures and decorative objects. Construction of the mansion itself began in 1927 and was to be the home of lumber baron Nathan Paine and his wife, Jessie. They hired architect Bryant Flemming to design the house in the Tudor Revival style. Work on the home stopped during the Great Depression and the Paines never lived in it. The artwork is dispersed throughout the home and many pieces are located in the gardens. The museum offers concerts, theater performances, and other events. From June to September 2015, the museum hosted an exhibition called "Dressing Downtown," which brought period costumes from the PBS show, Downtown Abbey, to the mansion.
Images
Paine Art Center and Gardens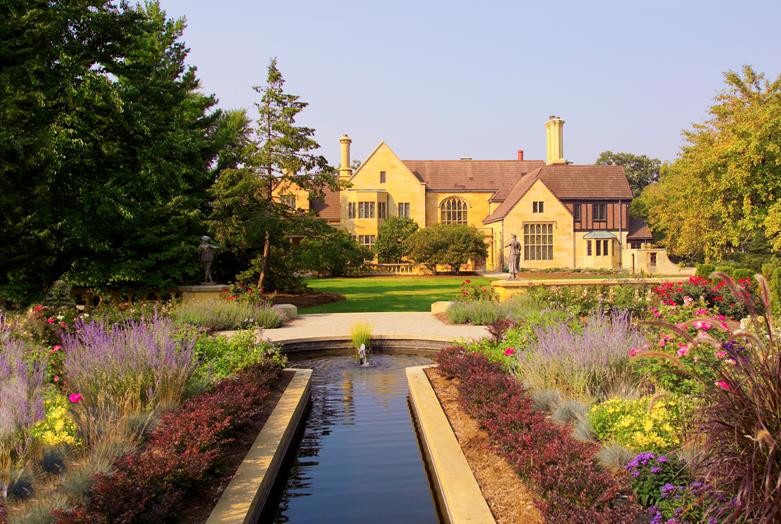 Interior view of the mansion
Backstory and Context
The mansion was not completed until the mid 1940s. The family established a non-profit organization to manage the estate and to open a museum, which occurred in 1948.
Sources
http://www.thepaine.org/information/history http://www.thepaine.org/architecture/about-architecture http://www.thepaine.org/art/collection
Additional Information