Former North Dakota Governors' Mansion
Introduction
Listed on the National Register of Historic Places, this beautifully restored home was built in 1884 for wealthy local businessman Asa Fisher, who earned his wealth in banking, real estate, and liquor sales. It was designed in the mid-Victorian style and has been renovated to appear as it did in when it was first built. It is operated by the State Historical Society of North Dakota and has been open to the public since 1983. The house served as the governors' residence from 1893 until 1960 when a new home for the governor was completed. The site also includes a restored carriage house that was built in 1903. The first floor was used as a workroom and garage and the second floor was where the governor's caretaker lived. The carriage house features a permanent exhibit about the transition from horse-powered transportation to the automobile.
Images
The Former Governors' Mansion was built in 1884 for businessman Asa Fisher. Twenty governors and their families lived here from 1893-1960.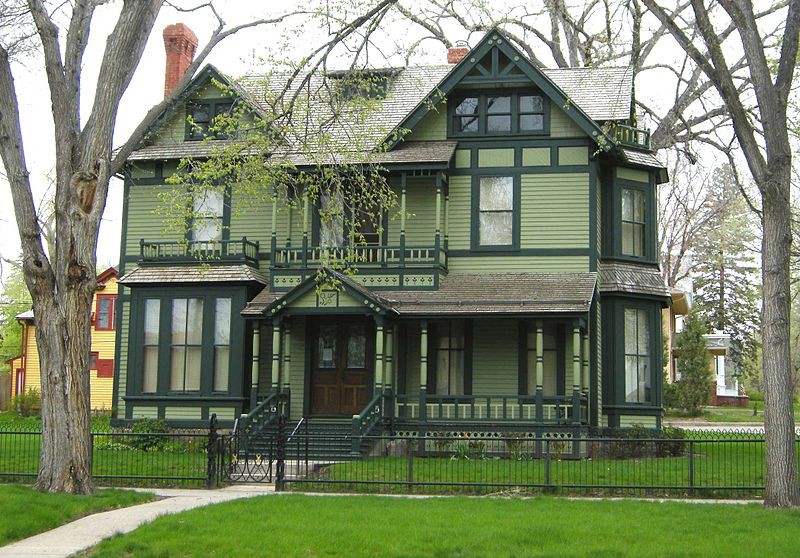 Backstory and Context
Before Bismarck was declared the state capital, it was a relatively small town dependent on the railroad, steamboat trade, and providing goods and services to military posts built along the Missouri River, which were established to protect settlers and railroad construction into Indian territory. Bismarck saw a short period (until 1885) of rapid growth after it became the capital, which is why Fisher (and three others) built large homes here. The state bought the home in 1893 and subsequently 20 governors and their families would live here; the last governor to live here was John Davis.

From 1960-1975, the State Health Department converted the home into the North Dakota Psychiatric Clinic until 1972, the state's first outpatient mental health clinic and among the first in the country to try talk therapy (the clinic was part of a national pilot program, spearheaded by President John F. Kennedy, implemented by the Federal government to develop new treatment techniques for mentally ill patients).
Sources
"Former Governors' Mansion." Bismarck Historical Society. Accessed February 23, 2018. http://www.bismarckhistory.org/?id=31.

"Former Governors' Mansion - History." State Historical Society of North Dakota. Accessed February 23, 2018. http://history.nd.gov/historicsites/fgm/fgmhistory.html.

Sperry, James. "Former North Dakota Executive Mansion." National Park Service - National Register of Historic Places Nomination Form. April 16, 1975. https://npgallery.nps.gov/GetAsset/d1b153bc-1608-4e52-945a-8320a0086fb4.

Photo: Plazak, via Wikimedia Commons
https://en.wikipedia.org/wiki/Former_North_Dakota_Executive_Mansion#/media/File:FormerGovernorReside...

Additional Information