El Cortez
Introduction
El Cortez is a smaller hotel and casino in Las Vegas off of the Las Vegas Strip. Established in 1941, it is one of the oldest hotel and casinos in the city, and has a reputation for being less geared towards tourists, and more towards Las Vegas locals looking to get away from the flashy casinos of the Strip. Though El Cortez has undergone several renovations, it has never been closed for an extended period of time, and it is currently still going strong decades after its opening.
Images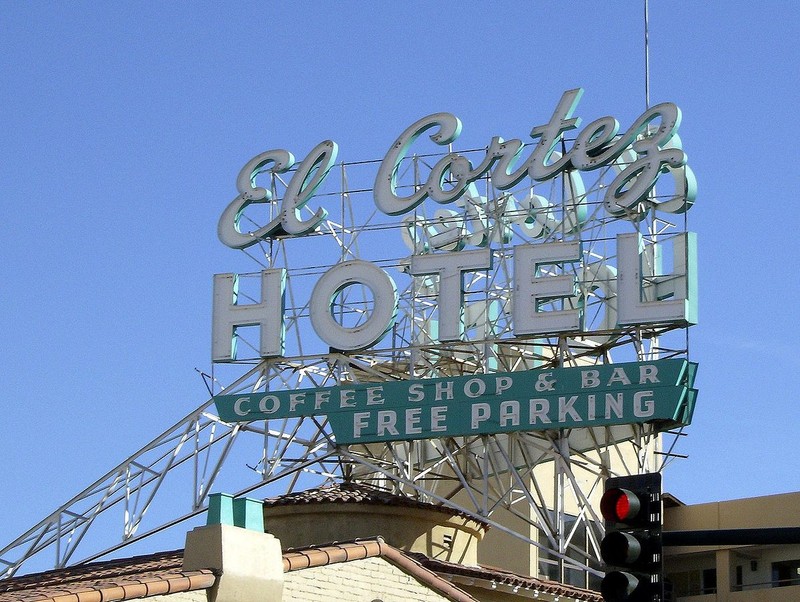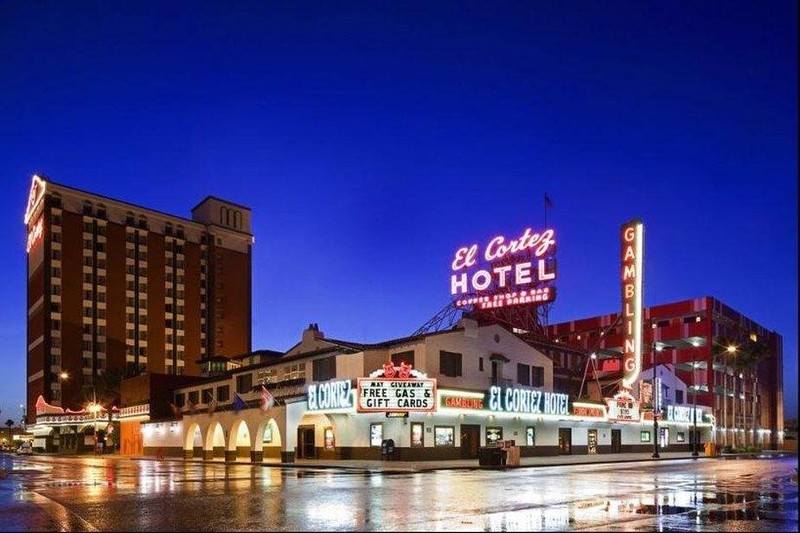 Backstory and Context
El Cortez was the brainchild of Marion Hicks and John C. Grayson, who, weary of California's strict gambling laws, decided to open a casino further away from home. El Cortez opened for business in 1941, but quickly found that, at that time, it did not attract nearly enough business to be profitable. As a result, the duo sold El Cortez to Thomas Hull. In the following years, El Cortez became a popular gambling spot and was hugely profitable – so much so that it attracted the attention of mobster Bugsy Siegel and his crew, who then bought it from Hull in 1945. They could not gain the affordances they wanted by the city to expand El Cortez, however, and as a result, they sold the property some six months later to William Moore and J. Kell Houssels.
In 1963, Moore and Houssels sold El Cortez to Jackie Gaughan, one of Las Vegas' biggest casino buffs, who would hold on to the casino-hotel until 2008. El Cortez saw a great deal of change under Gaughan's ownership, beginning with the addition of Pavillion rooms to the hotel in 1963. The property of El Cortez was expanded in 1974 when Gaughan bought a property across the street from El Cortez, the Odgen House, and renovated it in order to make more room for guests, and further additional rooms were added in 1980 when a tower was constructed. After decades of additions, El Cortez underwent a full-scale renovation that reworked the full interior of the property in 2007. After the completion of the renovations, Gaughan sold El Cortez to Kenny Epstein, but he continued to live in the casino until he died on March 12th, 2014.
In Las Vegas, things tend to change quickly, and casinos and hotels—no matter how beloved they may be—are frequently here today and gone tomorrow. El Cortez is one of the few Vegas institutions that looks today much as it did when it opened. It's one of the few casinos to have never changed its exterior façade.
Today, El Cortez retains much of its midcentury, gangster style. It isn't one of the city's flashiest casinos, and its guest rooms are unremarkable. But the casino tends to appeal to locals who don't want all of the bright lights and crowds that come with the newer casinos.
Sources
http://traveltips.usatoday.com/history-el-cortez-hotel-las-vegas-50197.html https://en.wikipedia.org/wiki/El_Cortez_(Las_Vegas)
Additional Information