Treasure Island
Introduction
Treasure Island Hotel & Casino (TI) is a top-tier hotel and casino on the Las Vegas Strip. Much like its competitors, it is among the swathe of casinos that cropped up on the Strip in the early 1990s. Treasure Island is known originally for its pirate-themed accommodations, attractions, and shows, but is more recently geared towards a Caribbean resort atmosphere.
Images
A view of Treasure Island.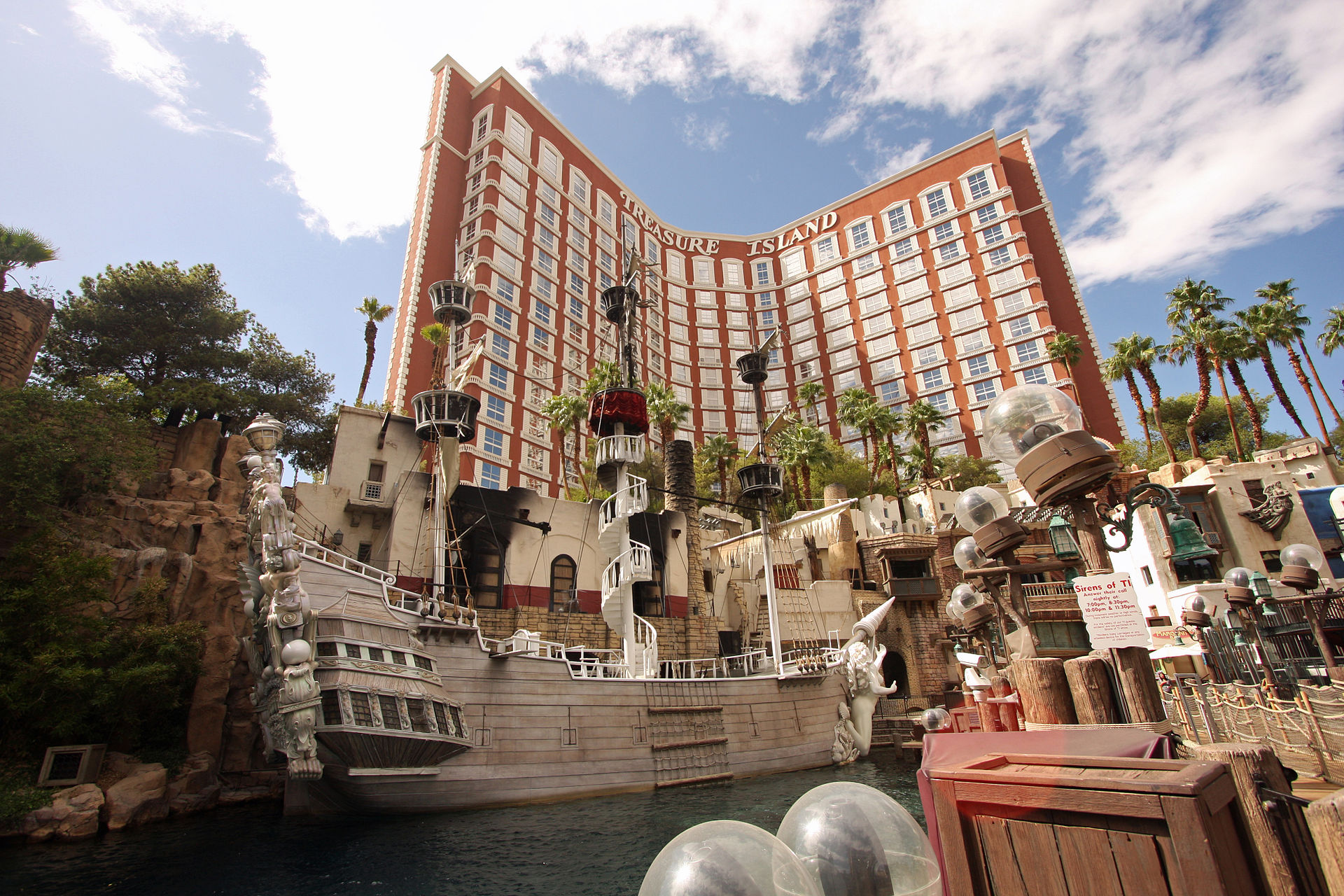 Backstory and Context
After opening the Mirage in 1989, casino owner Steve Wynn discussed plans for opening an additional hotel and casino with architect Joel Bergman, who had designed casinos such as the MGM Grand. Wynn has a basic vision of a second casino to go alongside the Mirage, the two of which would be connected in some way or another. Convinced by a friend that the new location should be named Treasure Island, Wynn and Bergman began brainstorming ideas, and by 1991, Wynn and Bergman had designs for Treasure Island, which was at that time intended to be an extension of the Mirage. Construction began soon after.
Treasure Island opened on October 27th, 1993 with the sound of cannonfire, signaling its opening. This cannonfire, however, also signaled the implosion of long-time Strip casino, the Dunes. The destruction of the Dunes caused a certain deal of commotion for the opening of Treasure Island, but the players inside quickly turned their attentions back to the newly-established casino. One of the largest draws of Treasure Island was its choreographed naval battle between a British Navy ship and a band of pirates on their own ship. Every time, the pirates would win, but not before taking part in a flashy battle filled with swashbuckling, cannonfire, and huge amounts of pyrotechnics. Though Treasure Island held family friendly attractions for a time, in 2003, along with the loss of the casino's pirate theme, many family-friendly areas were renovated in favors of additional bars and a nightclub. Since then, TI has changed hands in ownership, and has continued to undergo renovations over the years in order to better serve its patrons.
Sources
http://www.lvstriphistory.com/ie/treasure.htm
Additional Information