The Mining and Rollo Jamison Museums
Introduction
The Mining Museum and Rollo Jamison Museum are located side by side at the eastern end of Platteville's Downtown Historic District. The museums include an underground tour of the 1845 Bevans Lead Mine, a ride in a 1931 mine train aboveground, and exhibits on Platteville, area history and especially the history of lead and zinc mining in the Upper Mississippi Valley.
Images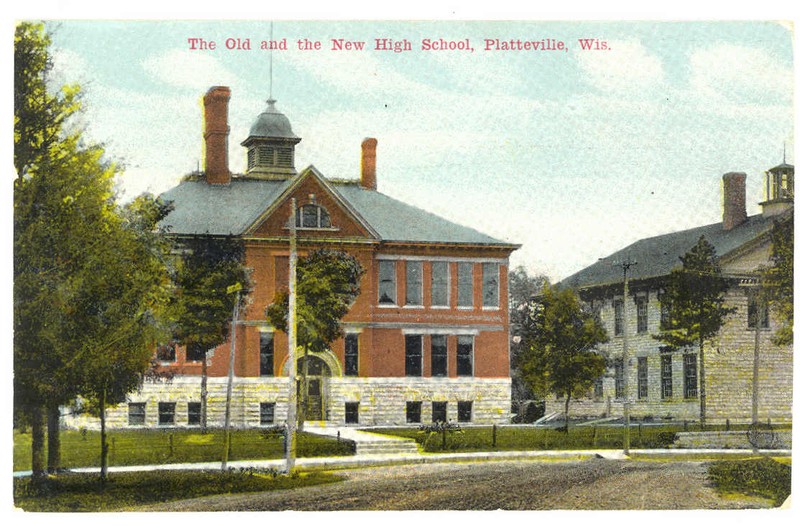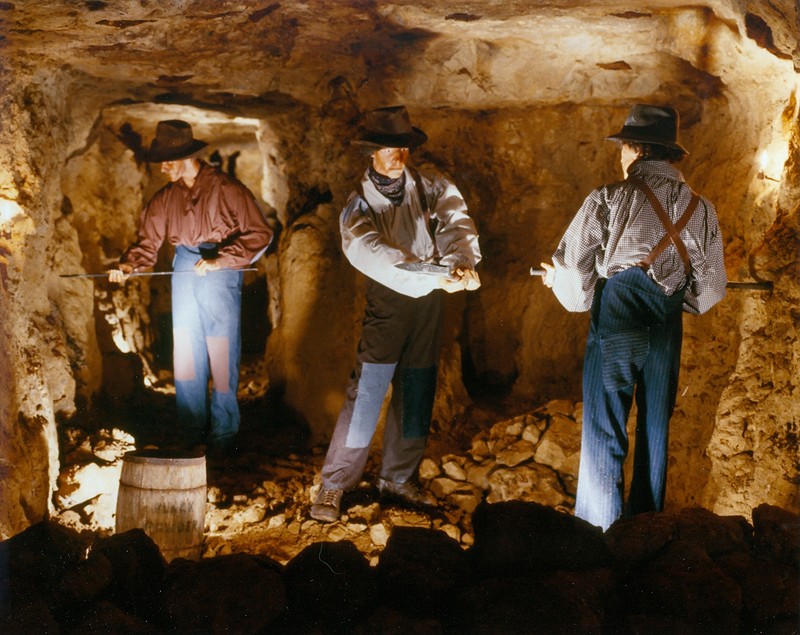 Backstory and Context
The Mining Museum traces the development of lead and zinc mining in the Upper Mississippi Valley Lead and Zinc District from its beginnings in the 1820s until active mining ceased in 1979. Through dioramas, photographs, maps, and artifacts you will learn how lead and zinc were mined and processed into useful items of everyday life.

Your guided tour of the Bevans Lead Mine will take you underground into the past to see how the miners freed the galena (lead ore) from the rock and sent it to the surface. Early 20th century zinc mining is also displayed and discussed.

After you return to the surface, take a seat in one of the ore cars pulled by the museum's 1931 Whitcomb 5-ton mine locomotive for a ride around the grounds.
The tour finishes in the headframe, the building built over the shaft of zinc mines to house the hoisting equipment. On the ground floor you will see how the miners prepared for work. The upper floor contains the hoist from the Dall Mine and the grizzly bars from the Little Mullen Mine.

Please note that there are 90 steps to be climbed to tour the mine. Comfortable shoes and a jacket will make your visit more enjoyable. Rides on the mine train are given with every tour, weather permitting.

The Rollo Jamison Museum is committed to serving the residents of Platteville and southwest Wisconsin with exhibits and education programs that help us understand the past. Jamison, born in Beetown, Wisconsin in 1899, started collecting arrowheads on his family's farm. This was just the beginning of his life-long interest in history and the objects used by people in their everyday lives. Rollo's collection grew over the years, representing the unique history of Southwest Wisconsin. Your tour will take you back to the turn of the 20th century for a look at what life was like in Platteville and southwest Wisconsin.



Sources
http://www.mining.jamison.museum/
Additional Information