The Grove (Stilley-Young House)
Introduction
Built in the Greek-Revival style with French Creole influences in the year 1861 by Frank and Minerva Stilley, the estate known as "The Grove" has undergone little change since its construction. Listed on the National Register of Historic Places as well as designated as a Texas Historic Landmark, the home has been featured various times on national television and in print publications, especially drawing attention for its rumored hauntings.
Images
This historic home was built in 1861.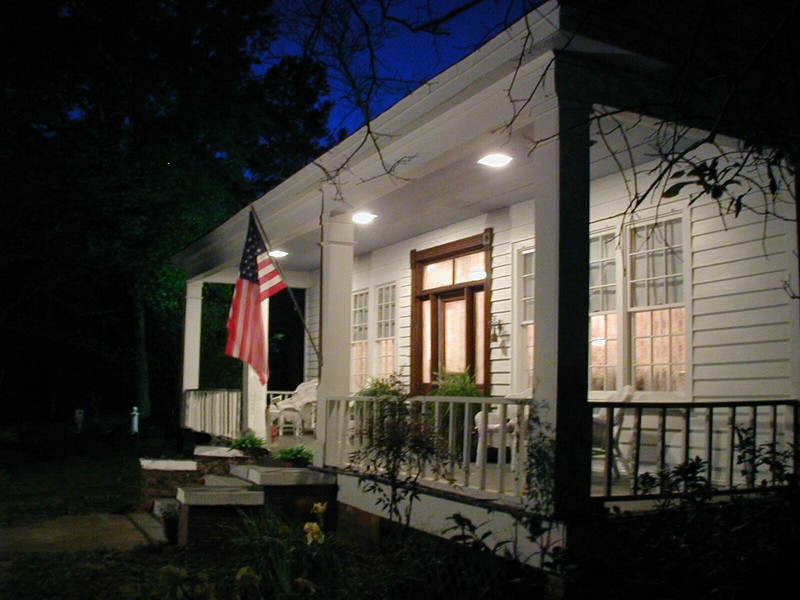 Backstory and Context
The home was built in 1861 as a wedding present to Minerva Fox and her husband W. Frank Stilley from her father. Frank was prosperous in cotton brokering, but due to a flood and more economic troubles that followed, his business suffered greatly. After Minerva passed away in 1879, Frank relocated and sold The Grove to a bridge builder named Daniel Rock and his wife Amanda in 1880, but they sold the home just two years later to T.C. Burks. However, the Burks family's ownership was short-lived: they only stayed a mere six months before the property returned to the Rocks, who lived there once again until they relocated in 1885. The house got its name "The Grove" because of a grove of pecan trees that surrounded it. People began referring to the home as "Mr. Stilley's house in the grove" and eventually "The Grove" stuck.

The next owners of the Grove were Charles and Daphne Young, freed slaves who purchased the home in 1885. They resided at The Grove the rest of their lives, and in 1955 the property was inherited by the Young's eldest daughter Louise, who subsequently lived her entire life at The Grove.

After Louise passed at the age of 96 in 1983, the house was sold to Colonel Daniel M. and Lucile Grove. Unfortunately, the Groves, despite their fitting name, were unable to move into the home. As they began repairs on the home as well as re-landscaping, Col. Grove, a retired military chaplain and pastor of the United Methodist Church in Moorinsport, Louisiana, was diagnosed with a fatal and rare form of dementia; thus, the couple was forced to sell their newly purchased home.

Patrick Hopkins, a chef who was in the market for an old home he could turn into a restaurant, purchased The Grove from Lucile Grove in 1990. Hopkins and his sister Mary Hopkins Callas restored the home and ran a popular restaurant there for a number of years.

Today, the home is owned by Mitchel and Tami Whitington, who bought the house in 2002.

Sources
Homepage. The Grove. Accessed July 13, 2015. http://www.thegrove-jefferson.com/index.htm.

Mitchel Whitington & Hannah Vaughn. "Stilley-Young House." National Park Service - National Register of Historic Places Nomination Form. September 28, 2005. https://atlas.thc.state.tx.us/NR/pdfs/05001105/05001105.pdf.
Additional Information