G.W. Frank Museum of History and Culture
Introduction
Take a walk through Nebraska history! Located in a beautiful Richardsonian Romanesque mansion, the G.W. Frank Museum is part house museum, part history museum, part cultural center. Built in 1890, the opulent home of capitalists George and Phoebe Frank was among the first electrified houses in the American West. Its unique story as a once modern, stylish residence, turned rental property, sanitarium, and tuberculosis hospital offers a window into Kearney's past – its early rise and fall, and its rebirth as a center for health and education. Exhibits, tours, and programs explore the history and culture of central Nebraska and the developing West, from the Gilded Age to the present. Learn about the industrialists, factory workers, and domestic servants who experienced Kearney's rapid boom and bust. Find out what life was like for the doctors, nurses, and thousands of patients at the Nebraska Hospital for Tuberculosis. See the house's ongoing restoration. Or simply enjoy our rotating displays of Victorian decorative art. There's something for everyone!
Images
The beautiful, Colorado sandstone exterior of the mansion.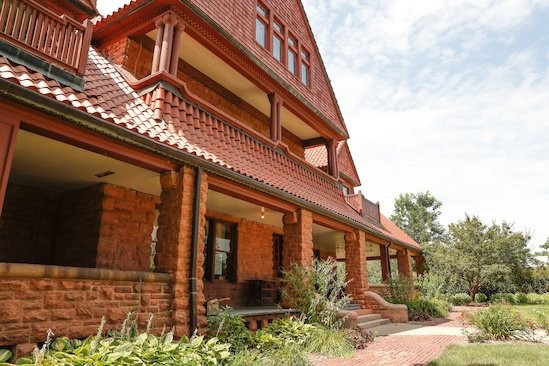 George W. Frank's library and desk.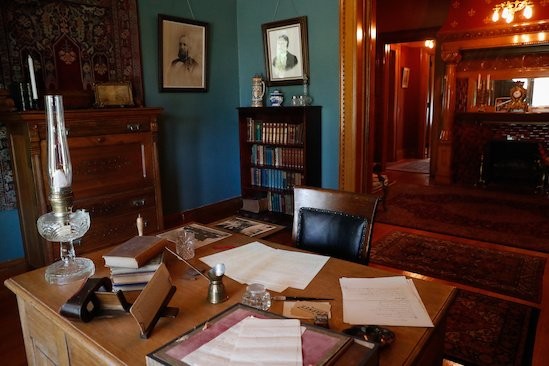 Additional Information